Anti-Bitcoin Protests Escalate on El Salvador Independence Day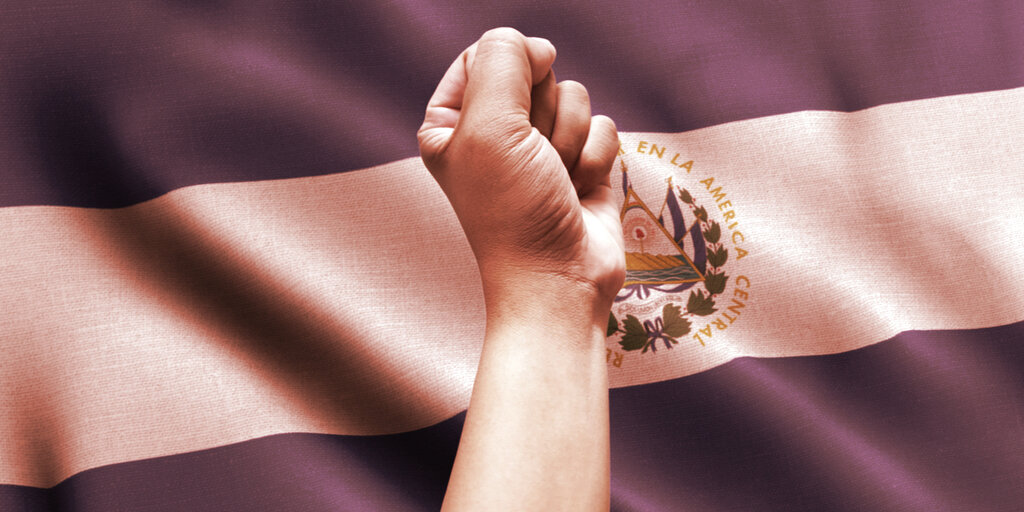 Protests in El Salvador escalated Wednesday, on the country's independence day, with local press reporting citizens' fury at the country's new Bitcoin law. 
Protestors set fire to a Bitcoin ATM in the capital of San Salvador. Some took to the streets holding placards that read "We don't want Bitcoin" and "No to dictatorship." El Salvador on September 7 made Bitcoin legal tender in the country. It is the first country to do so. 
The country's president, Nayib Bukele, slammed citizens on Twitter who did not stop vandalism. He also lashed out at the press. 
Dicen que el "vandalismo" fue hecho por "infiltrados", pero han hecho vandalismo en TODAS sus manifestaciones

Además, ¿por qué no se escuchan gritos de "deténganse" o "no hagan eso"?

Lo que se escucha son APLAUSOS y VÍTORES; y ahí está la prensa. pic.twitter.com/3MetlCntCK

— Nayib Bukele (@nayibbukele) September 15, 2021
There have been protests against the move—the brainchild of President Bukele—since July and August. But today the protests were by far the fiercest, with thousands of citizens taking to the streets, according to local media. 
Salvadorans are not just protesting against the Bitcoin law but also against President Bukele, who some believe has weakened the country's courts and consolidated too much power. Though Bukele previously fared well in opinion polls for improving security in the tiny Central American country, he has come in for criticism lately over perceived authoritarianism. 
Algunos manifestantes mancharon la caseta del kiosko Chivo instalado en la Plaza Gerardo Barrios frente a Catedral Metropolitana.

Vía @maggiegonza33 #Teleprensa33 #Nacionales pic.twitter.com/3UstEZZcKz

— Teleprensa (@Teleprensa33) September 15, 2021
The Bitcoin law, announced by Bukele in June and adopted by the legislature shortly thereafter, means that businesses have to accept payment in Bitcoin if they have the technology. Citizens are not required to use the asset but are encouraged to do so: those who sign up to use the government's official crypto wallet, Chivo, are rewarded $30 in Bitcoin. Chivo has had technical issues since Bitcoin became legal tender in the country. 
Investment banks such as JP Morgan, U.S. officials and even the World Bank have criticized El Salvador's Bitcoin law—claiming it would be hard to implement. 
Today's protests are evidence that they may be right.
15 September 2021 23:28