Coin Market Cap compare
Coin market cap is a website that is often referred to within the world for crypto. The purpose of coin market cap is to make crypto globally findable and efficient for private individuals (retail users) and to provide this target group with unbiased, high-quality and accurate information. The retail users can use this information to draw their own conclusions and make their decisions about how to deal with crypto.
How long has coin market cap been around?
The platform was founded in May 2013 by Brandon Chez. Coin market cap has quickly become one of the most reliable sources for comparing thousands of cryptos. Coin market cap is now often quoted by various major media and news channels worldwide. Even governments use the data for research and reporting.
Binance acquires
Binance Capital Mgmt. acquired coin market cap in April 2020. Binance is the company behind the world's largest digital exchange due to a high trading volume and many users. Binance shares the common vision of making crypto accessible and systemically important to people around the world.
Binance's acquisition  enriches its vision to acquire more in-depth data in projects, reduce information asymmetry in the crypto industry, and provide higher quality data to the hundreds of millions of users.
What does coin market cap stand for?
The platform stands for accurate, timely and unbiased information. After Binance's acquisition the company continues to operate independently.
The goal is to reach hundreds of millions of users per year through its price tracking website, mobile app, newsletter, blog, social media (Twitter, Telegram, Facebook, Instagram) and annual conference.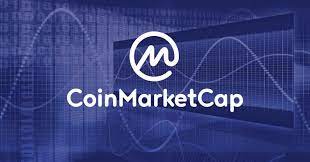 What are the implications of Binance's acquisition?
Binance Capital Mgm's acquisition  in April 2020 has not affected the ownership relationship between CoinMarketCap and Binance.com.
Binance is the global blockchain company behind the world's largest largest digital exchange due to the trading volume and users.
After the acquisition by Binance, coin market cap will continue to exist as an independent corporate entity and remain committed to providing the most accurate, timely and high quality cryptocurrency data.
Coin market cap's official ranking criteria are designed to generally exclude any possibility of preferential treatment.
The platform will continue to independently present the most accurate data on crypto to the general public, that is their goal.