Art Buyer Turned $1,400 Into $3.3 Million in Ethereum With This JPEG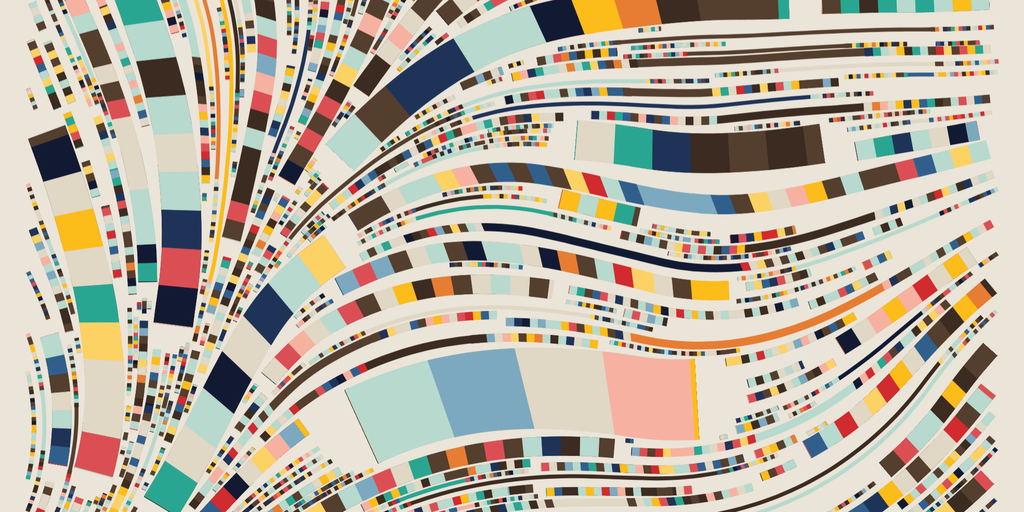 A recent resurgence in NFT market activity has seen projects like CryptoPunks, Bored Ape Yacht Club, and crypto game Axie Infinity dominate much of the conversation. But amid all that hype, the Ethereum-based generative art collection Art Blocks has quietly stacked up hundreds of millions of dollars of trading volume—and just marked its largest single NFT sale to date.
Today, Fidenza #313 by artist Tyler Hobbs sold for 1,000 ETH, or just over $3.3 million at the time of purchase. Incredibly, the artwork was minted for just 0.58 ETH (about $1,400) on June 11, marking an enormous return on investment for the original owner.
Art Blocks launched in November 2020, but the collection—which spans more than 140 different generative art drops by varying creators—has exploded in value just over the last few weeks. According to data from CryptoSlam, Art Blocks has amassed $294 million worth of trading volume so far in August, a large majority of its $389 million volume to date. Today is the NFT collection's best to date, with more than $48 million worth of trading volume as of this writing.
Fidenza #313 just sold for a whopping 1000 ETH ($3,345,390). The seller bought it for 0.58 ETH 2 months earlier! pic.twitter.com/1VCgwRexZC

— nathanhead.eth (@NathanHeadPhoto) August 23, 2021
Hobbs' Fidenza line, launched in June, has quickly become one of the most popular Art Blocks collections. Fidenza spans 999 pieces, each based on an algorithm that generates a distinctive piece upon minting. Every piece is unique from the others, but all of them are marked by patterns of colorful rectangles and squares that populate the scene.
Fidenza #313 is the most expensive NFT sold from any Art Blocks drop, but it's not the only Fidenza piece to sell for more than $1 million worth of ETH to date. CryptoSlam notes that three other Fidenza pieces have sold for seven figures each, and all of those sales happened within the last five days.
An NFT serves as a receipt for a rare digital item, and can represent things like digital paintings, video clips, profile pictures, and video game items. The NFT market exploded in popularity earlier this year, generating $2.5 billion worth of trading volume in the first half of 2021.
An apparent late spring and early summer lull gave way to surging demand in recent weeks, with top secondary NFT marketplace OpenSea registering more than $1.6 billion in trading volume so far in August alone, per Dune Analytics. Additionally, along with Art Blocks, those aforementioned NFT projects have all put up sizable volume figures so far in August.
Another popular Art Blocks drop is Ringers by Dmitri Cherniak. That line spans 1,000 images all generated on-chain during minting, and is largely defined by patterns of circles with string-like lines wrapped around them. So far, there have been three Ringers NFT pieces that have sold for more than $1 million worth of ETH apiece, all within the last two weeks.
The second highest-priced Art Blocks NFT ever sold is a piece from the first-ever drop, Chromie Squiggle by artist and collection creator Snowfro, and sold for 750 ETH (or $2.4 million) about a week ago. In addition to the 144 Art Blocks "Curated" projects released to date, the line also has an "Art Blocks Playground" brand that allows participating artists to release new drops without the "official" stamp of the Curated line.
23 August 2021 22:58