Binance US Expected to Go Public in 3 Years, Says CEO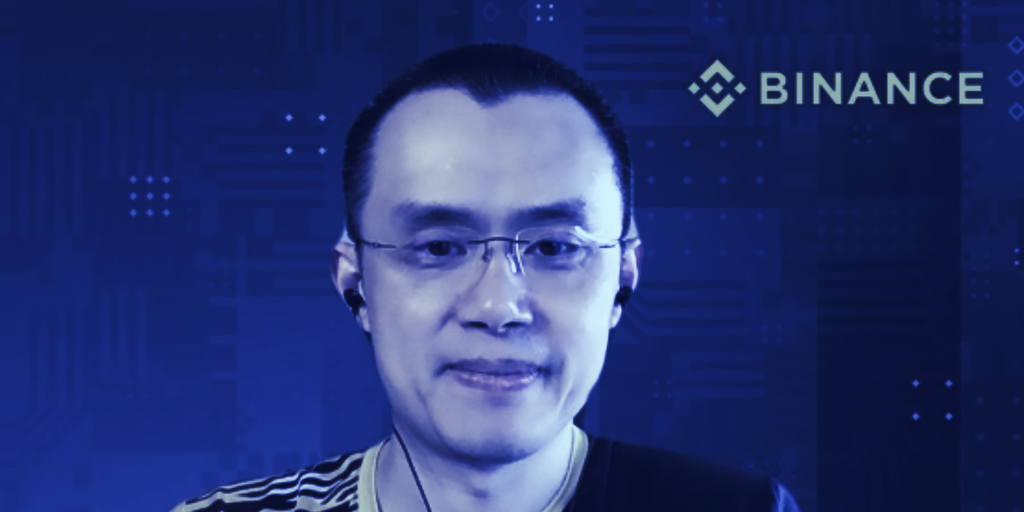 Changpeng Zhao (aka CZ), founder and CEO of the world's largest cryptocurrency exchange Binance, has revealed that the its U.S. platform plans to conduct an initial public offering (IPO) within the next three years, The Information reported today.
"Binance.US is just going to do what Coinbase did," he reportedly told the outlet in a Zoom interview.
While Binance is mostly a global entity, various local regulatory restrictions prompted it to launch a strictly American arm in September 2019. Consequently, Americans were ultimately barred from using Binance's global platform last November.
Currently, Binance.US is available in most but not all U.S. states as its services are still out of reach for residents of Connecticut, Hawaii, Idaho, Louisiana, New York, Texas, and Vermont, according to the platform's FAQ.
A successful IPO would help to legitimize Binance.US in the eyes of American regulators and may even have a positive effect on the broader crypto industry, according to Mati Greenspan, founder of crypto analytics outfit Quantum Economics.
"A listing on a public stock exchange represents a coming to the light for many companies. Especially in the U.S. and particularly in crypto where the regulatory landscape has been a particular barrier," Greenspan told Decrypt. "Every crypto company that is traded on the big exchanges is a huge win for the entire sector."
Coinbase's direct listing became one of the most highly-anticipated events in the industry earlier his year. At the time, many crypto experts argued that Bitcoin would only benefit from Coinbase going public as it was a "watershed moment" for the crypto industry.
Binance listing ambitions not without hurdles
Konstantin Anissimov, executive director of crypto exchange CEX.IO, also noted that CZ's "hints about potentially going public are not surprising." 
"After the Coinbase public debut, it's likely that every major player in the cryptocurrency industry entertains a question 'Should we also do it?'" he told Decrypt. "Going public is a natural step in the evolution of a company that grows beyond a certain size. It offers the opportunities to access substantial capital, provide liquidity to the core team, develop banking relationships, establish new partnerships.
Anissimov added that going public also brings "new brand awareness and shifts the quality of relationships with the market" and "that's a serious phase shift."
However, he explained that while an IPO would "definitely be a win" for Binance.US or any other exchange, this is not something that just "happens" to a company.
"Before it can go public, there are a lot of things that need to be done right. An IPO forces the company to shape up—it has to disclose the audited financials, compensations, and lawsuits in the rigorous filing process. It is an opening of a black box. Is Binance prepared for this kind of transparency?" Anissimov noted.
According to him, for its U.S. arm to successfully go public, it may be forced to "structurally and substantially disassociate" from the larger Binance entity if it decides against completely opening its books.
"With the recent regulatory scrutiny that Binance faced, the first option (to open up) requires a lot of legal work for the company and, perhaps, forgoing some of the business ways they are used to. The second option (to disassociate) makes Binance.US much smaller and less appealing. Which way it goes would be the most curious thing to observe," Anissimov concluded.
In the meantime, Binance.US also plans to close a large private fundraising round in the next couple of months, CZ revealed, which should also reduce his control over Binance's board.
I'd like to thank all of you for your support in @binance. Our market share has continued to grow in the last few months:

June: 69.7%
July: 69.8%
Aug: 70.1%

Not by much, a little bit at a time. Earning user trust is key.

Thread https://t.co/mesfLBGJcD

— CZ Binance (@cz_binance) September 1, 2021
Despite growing concerns among regulators around the world of late, Binance's share of the crypto trading market has recently broken above 70%, according to a research report that CZ highlighted today.
2 September 2021 10:19