Bitcoin, Ethereum Recover as Evergrande Fears Subside, Fed Talks 'Tapering'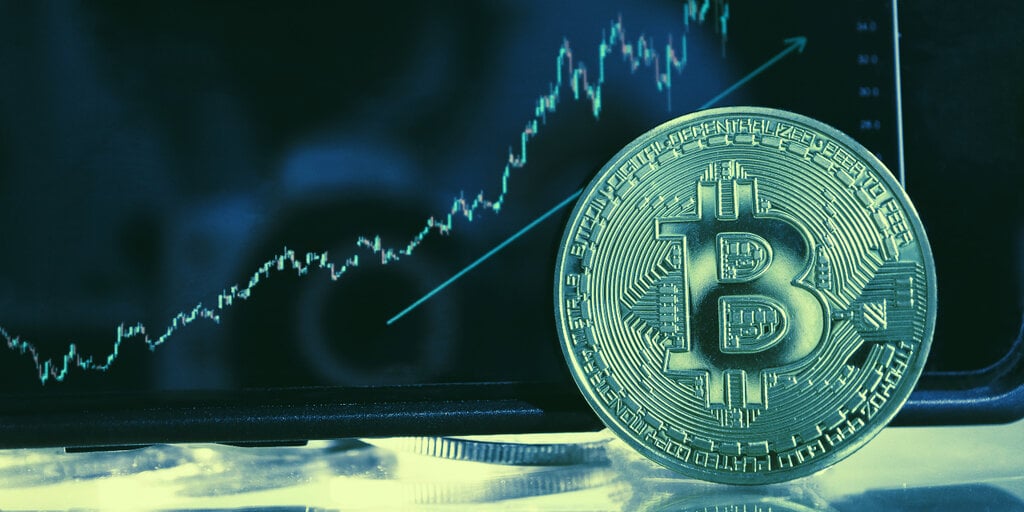 Bitcoin—and the wider cryptocurrency market—today bounced back after a troubling start to the week for investors, aided by a Federal Reserve announcement and good news from Chinese property developer Evergrande. 
The biggest digital asset by market cap was trading at $43,796, a 3.8% 24-hour increase, according to CoinGecko data. 
Ethereum, the second biggest cryptocurrency by market cap, also made hopeful gains of 5.3% in 24 hours and was trading at $3,089. It had been hit hard Monday—harder than Bitcoin—and was just yesterday trading below $3,000, the first time it dipped that low since August 6. 
The wider crypto market followed suit and was largely in the green today. Solana, the sixth biggest cryptocurrency by market cap, was trading at $148.49, an increase of 14% since yesterday. It's still down 25% from its all-time high above $200 earlier this month. 
And Dogecoin, billionaire Elon Musk's favorite crypto and the tenth biggest digital asset by market cap, made modest gains of 1.5%; it was trading for $0.22 at the time of writing. 
The crypto market was struggling Monday and Tuesday—along with the global equities market—partly due to concerns over a potential global financial fallout related to Chinese property developer giant Evergrande. The company has $300 billion-worth of debt that some analysts say it won't be able to pay back.
The situation has had some wondering whether this could amount to China's "Lehman moment," suggesting that the country could be on the verge of a financial crisis on par with the one caused by Lehman Brothers' collapse in 2008.
Today, though, the Shenzhen-based company said it agreed to settle interest payments on a domestic bond. This calmed previously spooked global markets. 
But what have global equities and China, the world's second largest economy, got to do with cryptocurrencies like Bitcoin and Dogecoin? 
Cryptocurrencies like Bitcoin are generally perceived to be speculative and risky assets. And when there is global financial uncertainty, big investors tend to sell riskier assets, like cryptocurrency or certain equities. This is what appeared to happen yesterday and Monday, according to some analysts.  
Meanwhile, as fears over Evergrande apparently subsided, the U.S. Federal Reserve also announced today it would keep benchmark interest rates anchored near zero. It also raised inflation expectations and pushed its timetable for the tapering of the central bank's bond purchases to 2022. 
When this has previously happened, Bitcoin—and other cryptocurrencies—have gone up in value. This is because interest-bearing investments, such as bonds or debt-based financial instruments, aren't generating interest and are therefore less attractive to investors. 
Alternative assets, such as Bitcoin, then become more attractive. Investors losing confidence in the U.S. dollar due to inflation could mean more money flowing into assets such as Bitcoin, which might help explain today's market movements.
The views and opinions expressed by the author are for informational purposes only and do not constitute financial, investment, or other advice.
22 September 2021 21:03