Bored Ape Yacht Club NFT Project to Launch Ethereum Token in Q1 2022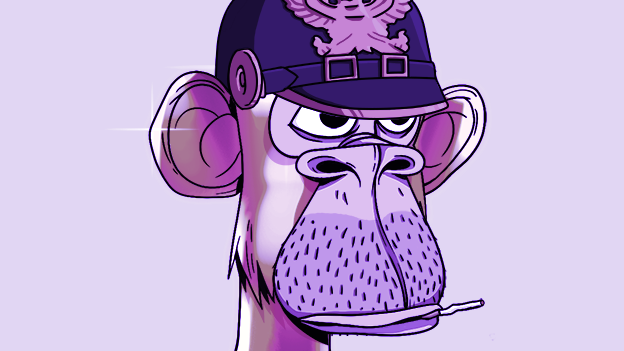 The Bored Ape Yacht Club, one of the most popular Ethereum-based NFT collections, surged to life this spring and has generated hundreds of millions of dollars' worth of trading to date. Owners are billed as members of the club, and membership has privileges—one of them, apparently, is a BAYC token set to launch early next year.
Today, the official BAYC Twitter account shared a tweet thread about its plans to launch a token. An ERC-20 token could serve as a reward for NFT holders, work as a governance token for a DAO, and help expand the project into other types of crypto initiatives—such as DeFi.
According to the team at Yuga Labs, they're looking to launch a token in the first quarter of 2022. They're working with blockchain tech firm Horizen Labs (which has its own ZEN token), as well as the legal team of Fenwick & West LLP, to develop plans to launch the token.
Good evening, apes. Been hearing a question around the club a lot:

WEN TOKEN?

Wen token indeed . . . Some thoughts below.

— Bored Ape Yacht Club (@BoredApeYC) October 8, 2021
"First things first: It's stupid easy to launch an ERC-20 token; it takes minutes," the account wrote. "It's much more complicated to construct a legally compliant token and set it up in a responsible, sustainable way."
"Not to mention thoughtfully craft dope utility and governance, benefit our club members, and bring the BAYC ecosystem to a much wider audience," the thread continued. "For the sake of our members and the broader NFT community, we want to do this in a sound way."
The Bored Ape Yacht Club largely popularized the idea of NFT avatars serving as a pass to an exclusive club of holders. Owners receive access to a private Discord community, have access to exclusive merchandise, and have received free additional NFTs in the form of Bored Ape Kennel Club and Mutant Ape Yacht Club collectibles.
The primary Bored Ape Yacht Club collection has generated more than $545 million worth of trading volume to date, according to CryptoSlam, with Mutant Ape Yacht Club adding another $285 million and the Kennel Club at $91 million and counting.
The most affordable Bored Ape Yacht Club NFT available on the OpenSea marketplace sells for about 39.5 ETH, or $140,000 worth. Prominent owners include NBA star Stephen Curry and musician Marshmello.
8 October 2021 21:25