Burger King Launches 'Keep It Real Meals' NFT Campaign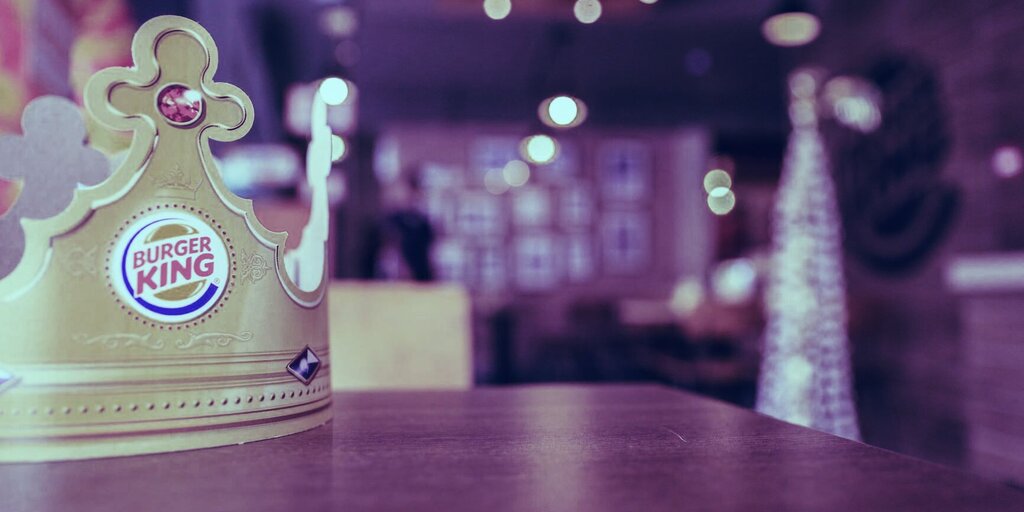 Burger King has announced the launch of a new non-fungible token (NFT) campaign in collaboration with NFT marketplace Sweet. NFTs are a type of cryptographically unique token that can represent ownership over sports memorabilia, concert tickets, or artworks.
As part of the Burger King Real Meals NFT initiative, QR codes will appear on nearly six million meal boxes, unlocking a digital collectible.
The NFT is part of Burger King's 'Keep It Real Meals' campaign, which is done in partnership with celebrities Nelly, Anitta, and LILHUDDY.
Collecting the digital collectibles allow customers to unlock NFTs, which, in turn, can lead to a variety of awards.
These include prizes ranging from 3D Burger King digital collectibles, Whopper sandwiches for a year, autographed goods, or even a "once in a lifetime call with one of the campaign's celebrities," per a statement seen by Decrypt.
Burg King joins NFT bandwagon
Burger King is not the first worldwide brand to jump on the NFT bandwagon.
Last month, Budweiser changed its Twitter profile to a hand-drawn beer rocket NFT that it bought for 8 Ethereum (approximately worth $26,000 at the time), and registered an Ethereum domain name, beer.eth, for 30 ETH (approximately worth $100,000 at the time).
In addition to Budweiser, the global payments giant Visa has entered the NFT space too. Also last month, Visa paid $165,000 for a CryptoPunk.
"Over the last 60 years, Visa has built a collection of historic commerce artefacts – from early paper credit cards to the zip-zap machine. Today, as we enter a new era of NFT-commerce, Visa welcomes CryptoPunk #7610 to our collection," the company said at the time.
21 September 2021 10:01