Crypto Has A Gender Inequality Problem, But It's Complicated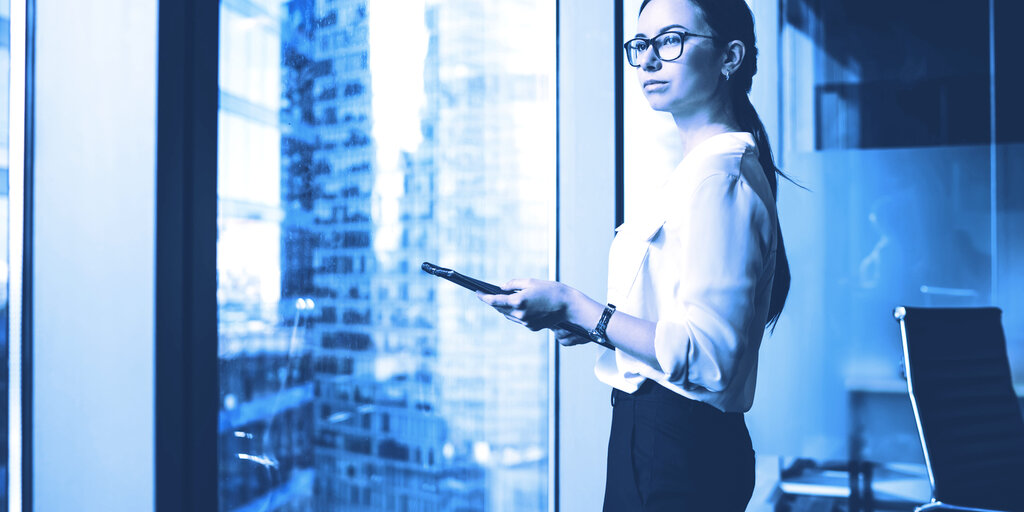 According to a recent CNBC and Acorn Next Gen Investor survey, men are twice as likely as women to invest in cryptocurrencies. The survey was conducted in partnership with Momentive, the company previously known as Survey Monkey. 
Specifically, the survey found that 16% of male respondents invested in crypto, while only 7% of their female counterparts did. 
The data also demonstrates that the gender gap in crypto exceeds the gap evident in those who invested in exchange-traded funds, individual stocks, mutual funds, real estate, and bonds. 
Given that cryptocurrencies are—by design and according to its advocates—a means of democratizing finance around the world, these findings may undercut one of the allegedly central appeals of crypto assets. 
Is crypto male-dominated? 
Hailey Lennon, a corporate attorney at Anderson Kill, told Decrypt that a lack of female representation in crypto "is a problem because in order to have a financial revolution you need diverse perspectives and participation." 
"With half of the world's population being women, participation among women needs to be higher for there to be mass adoption," Lennon added. 
Lennon also considered the possibility that women are "at large, more conservative with their finances." As cryptocurrency is still a new asset class and prices are volatile, "it's more risky and less predictable," she said. 
"I'm confident that we will continue to see more people getting into this space in the coming years and I hope to help a significant portion of that group to be women," Lennon concluded. 
According to crypto exchange Gemini's 2021 State of UK Crypto report, this gap is already beginning to close. "Gemini's 2021 State of UK Crypto report revealed that 41.6% of previous or current crypto investors are women and this number continues to grow," Stephanie Ramezan, director of business development at Gemini Europe told Decrypt. 
Heather Delaney, the founder of Gallium Ventures, shared Ramezan's sentiment. "Investing confidence is growing as women are more likely to keep significant amounts of their assets in cash and are looking at investing this cash in a more diverse way," she told Decrypt.
"Crypto companies need to understand that the wider consumer audience needs education and crypto 101 in order to build confidence in the space," she added. 
Are these findings fair?
Though Momentive's survey results have struck a chord among some, others argue that the industry's nascence and privacy advocacy makes the viability of these results suspect. 
"Crypto is an incredibly young asset with a comparatively small investor base—it will take time for these figures to have real meaning and, ultimately, we would expect to see the spread be more reflective of the population as a whole," Jason Deane, Bitcoin analyst at Quantum Economics told Decrypt. 
Deane added that he believes Bitcoin is the "most inclusive asset the human race has ever seen." 
Samantha Yap, founder and CEO of Yap Global, pointed to the nature of cryptocurrency investing as an obstacle to gathering accurate data.
"It's much harder to tell in the cryptocurrency or decentralized finance world as there are a lot of anonymous investors—so we don't know what percentage of them are female or male," Yap told Decrypt. 
With that said, however, Yap said that she was not surprised by these figures. 
"Doesn't this also speak to the broader discussion about gender pay gaps and income inequality between men and women too?" Yap said, adding that for those "not familiar with crypto, it can be quite a daunting or intimidating asset class to invest in."
1 September 2021 11:54