Decentralized Exchange on Solana Raises $18M in Series A Funding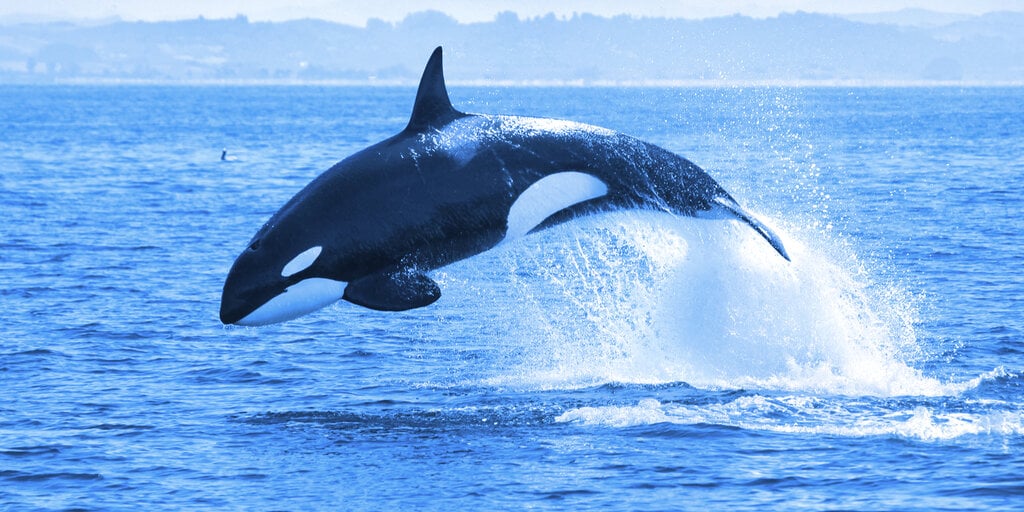 Orca, a decentralized crypto exchange (DEX) built on the Solana blockchain, has today announced $18 million in fresh funding led by Polychain, Placeholder, and Three Arrows Capital.
Other participants in the Series A round include Jump Capital, Sino Global Capital, Collab+Currency, DeFiance Capital, Zee Prime, Coinbase Ventures, Solana Capital, as well as several angel investors.
Described by Kyle Davis, co-founder of Three Arrows Capital, as "a critical addition to the Solana ecosystem," Orca was launched in February this year as a fully bootstrapped project with a two-member team, offering instant and nearly-free token swaps.
The protocol has surpassed $231 million in total value locked (TVL) since the launch of its governance token in August.
A huge welcome to our new tokenholders!

We've finished distributing ORCA to all eligible wallets and the ORCA token is now live on @ProjectSerum!

This is how to trade ORCA-USDC on Serum

— Orca (@orca_so) August 9, 2021
Orca has recorded over $36 million in trading volumes over the past 24 hours, making it the market's 23-largest DEX, according to CoinGecko.
Currently, the team has eight contributors with professional backgrounds at Google, Amazon, and Coursera among other companies and startups.
With the new injection of funds, Orca is setting its sights on continuing the development of what it calls "the most capital-efficient and user-friendly automated market maker (AMM) in the Solana ecosystem."
Naturally, it remains to be seen whether the exchange will live up to this promise.
Greater capital efficiency
Often called "an Ethereum killer," Solana is a proof-of-stake (PoS) blockchain that offers low transaction fees and is capable of handling up to 65,000 transactions per second at peak times.
Many projects engaged in the thriving decentralized finance (DeFi) space see this as a big advantage over rival blockchains, however, the Orca team is setting its sights even further.
"We are working on a smart contract that will allow for more capital-efficient trades (lower slippage) compared to our current smart contract, even with the same amount of liquidity," Grace "Ori" Kwan, co-founder of Orca told Decrypt.
The project's other main innovations such as a Fair Price Indicator and a so-called "Magic Bar" add to the user-friendly trading experience, making it, as the team says, the simplest DEX to use.
Something magical has washed ashore at https://t.co/YSX6dPWmNN!

Swaps on a standard DEX can take 7⃣ clicks or more. Wouldn't it be easier if you could just… type?

Introducing Magicbar: The slickest way to swap on @solana!

We hope you love it as much as we do pic.twitter.com/Ui7IPXhHvP

— Orca (@orca_so) June 8, 2021
"Not only is Orca responsive and affordable, but it's finance made fun, with a cheery experience, community, and broader values-based mission," said Chris Burniske, a partner at Placeholder.
Burniske added that "it's teams like Orca that will bring crypto to the mainstream and redefine how we think of finance in our everyday lives."
Orca's other plans include improving its open-source TypeScript SDK, which allows developers to build decentralized applications (dApps) on top of Orca's smart contracts, as well as the launch of its own NFT art projects.
When asked why Orca has chosen the marine theme for the DEX, Ori explained that "it came about partially because we found in user research that folks in crypto really love animals, and partially because I personally love orcas."
However, according to Ori, the project "leaned into it by directing the trading fees towards the fight against climate change through ocean conservation."
These efforts saw the project donate a total of $35,000 to the Orca Impact Fund, an initiative that allows ORCA token holders to vote for one of two nonprofits working to protect oceans and fight climate change: Ocean Conservancy and the Ocean Foundation.
22 September 2021 13:09