El Salvador's Heavy-Handed Bitcoin Adoption Violates 'Crypto Ethos': Blockchain.com Exec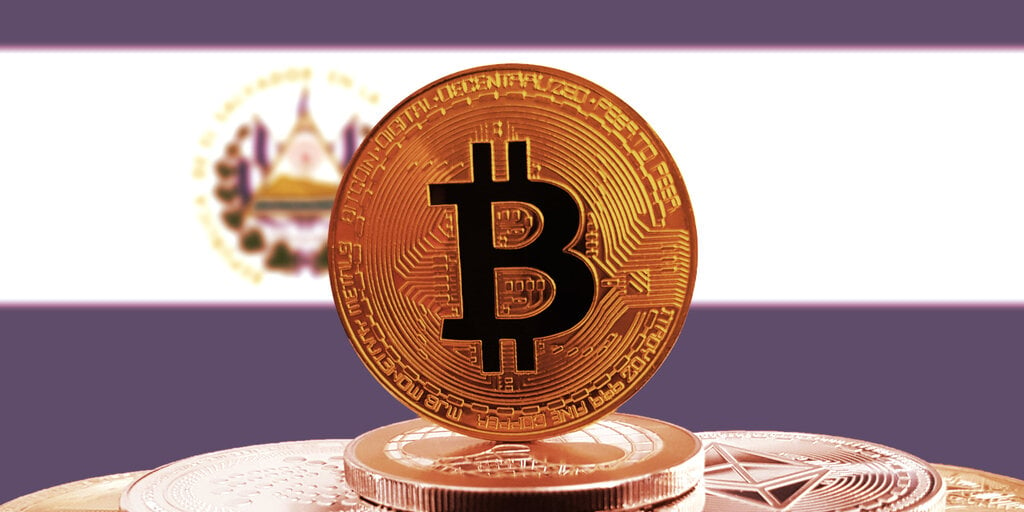 Nicolas Cary, co-founder and vice chairman of Blockchain.com, today criticized El Salvador's approach to Bitcoin as legal tender.
"I think there's some valid criticisms of how the program is rolled out in El Salvador in terms of being top down. One of the main ethos of crypto is that there's really grassroots adoption, and people are doing it voluntarily," Cary said during the Token 2049 conference in London. 
Cary's comments come after a long line of Bitcoin-related controversies for President Nayib Bukele's government. 
El Salvador's Controversial Bitcoin Law
President Bukele first announced that El Salvador would embrace Bitcoin as legal tender in May of this year, during the annual Bitcoin Conference in Miami. 
The idea behind El Salvador's move is largely motivated by the country's reliance on remittances from abroad. According to the World Bank, El Salvador is one of the most remittance-reliant economies in the world. 
For President Bukele and his defenders, implementing Bitcoin as legal tender not only makes remittances cheaper for Salvadorans, but it can also end the country's reliance on the U.S. dollar—which is also legal tender in El Salvador.  
Bukele's policy has earned him the admiration of many of Bitcoin's loudest advocates, including podcaster Peter McCormack, and MicroStrategy CEO Michael Saylor. But not all Salvadorans share the president's enthusiasm for Bitcoin. 
Since May, El Salvador has witnessed a series of protests fueled by opposition to the country's Bitcoin Law—which compels businesses to accept the cryptocurrency as payment, so long as they possess the technology to do so. 
Multiple surveys in the country have also found that the majority of Salvadorans are not in favor of Bitcoin as legal tender. 
Cary's criticism—that Bitcoin adoption compelled by government does not reflect the cryptocurrency's values—has also been made by Salvadorans who spoke to Decrypt on condition of anonymity. 
"It crushes my soul to see Bitcoin maximalists around the world cheering this when, if they actually sat down and read the law and regulations, it is completely opposite to everything they preach," one local businessperson in El Salvador recently told Decrypt.
Is El Salvador Bitcoin's future? 
Despite criticizing the government's method, Cary believes El Salvador is setting an example that other countries will soon follow. 
"I think that the El Salvadoran model is blazing a trail here, I expect other countries to follow suit," he said. 
Earlier this week, Lord Fusitu'a, a member of the Tongan parliament, made the case for the Pacific island country to accept Bitcoin as legal tender in order to cut down on remittances costs. 
"Tonga is the highest remittance-dependent country on earth. Between 38% and 41.1% of our GDP, depending on which World Bank figures you use, is remittances," Fusitu'a said. 
However, if Tonga—or any other country—wants to follow in El Salvador's footsteps, they will likely not receive any encouragement from the world's largest financial institutions. 
In June, the World Bank refused to help El Salvador implement Bitcoin as legal tender because of "environmental and transparency" concerns surrounding the cryptocurrency.  
In the same month, the IMF said Bitcoin as legal tender "raises a number of macroeconomic, financial and legal issues," reiterating their warning yet again in September.
7 October 2021 17:27