Ethereum Rock JPEG Sells for $600k as NFT Frenzy Continues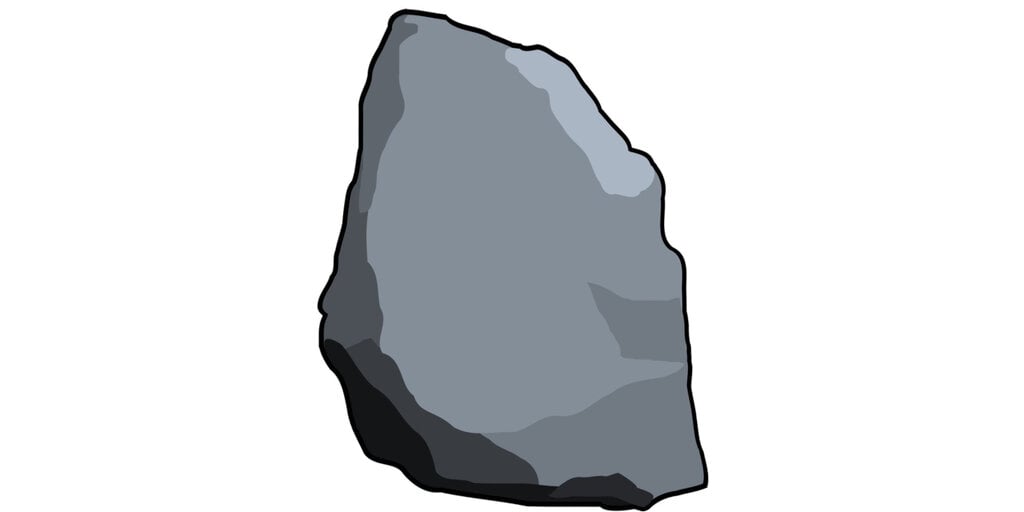 $608,000 for a picture of a rock might sound too wild to be real. But today, one crude illustration from NFT project EtherRocks sold for just that.
Now sellers want even more for the flashy JPEGs. The cheapest pet rock sells for $1 million. Just yesterday, the cheapest rock was priced at $305,000, and only two weeks ago, one sold for $100,000.
Current #EtherRock Price Floor: Ξ321.12 Ether ($1,046,742.02)

Rock ID 62 Ξ321.12 Eth
Rock ID 57 Ξ325 Eth
Rock ID 89 Ξ333 Eth
Rock ID 38 Ξ345 Eth
Rock ID 68 Ξ399 Eth
Rock ID 94 Ξ399 Eth
Rock ID 42 Ξ420 Eth

Recent Sales
Ξ187 Eth 2 hrs ago
Ξ179 Eth 3 hrs ago

ATH
Ξ187 Eth 2 hr ago pic.twitter.com/5pVsQSMCKD

— EtherRock Price (@etherrockprice) August 22, 2021
The buyer of yesterday's cheapest rock could have made $400,000 if they sold at today's market rate.
The rocks are NFTs, or non-fungible tokens: blockchain-based tokens that demonstrate ownership over digital items, such as images or video files, or physical assets.
There are 100 EtherRocks, each created in 2017—ancient for an NFT project. The illustrations come from a royalty-free clip art database and were inspired by the Pet Rock toy craze of the 1970s.
All 100 rocks look the same but some are painted in different colors. EtherRock 55, a rock that sold for $409,000 yesterday, is one of only four blue rocks. Its sale led to a spike in trading.
TRON CEO Justin Sun, known for his flashy spending habits, said he bought a rock for half a million dollars this morning. He didn't say which one but his tweet indicates a gray rock. An EtherRocks Twitter bot confirmed a sale of such a rock for $580,000 two hours before Sun's tweet.
Just spent half million dollars on a rock pic.twitter.com/4zDmDgzERz

— Justin Sun 🅣 (@justinsuntron) August 22, 2021
But why buy these rocks in the first place? Andrew Kang, an avid NFT collector who told Decrypt he owned two rocks, tweeted his rationale today:
"For some NFTs, you can make the argument that they are aesthetically pleasing, they have an amazing origin/generative story, they can be used in a game, etc," Kang said. "None of these are currently the case for rocks."
"In fact, the rock jpeg metadata isn't even stored meaning ownership doesn't even permanently tie to any visual representation," he said.
4/ In fact, the rock jpeg metadeta isn't even stored meaning ownership doesn't even permanently tie to any visual representationhttps://t.co/6rnA75elGz

— ᕙ༼ຈل͜ຈ༽ᕗ Andrew Kang (@Rewkang) August 22, 2021
And that's what makes rocks "so desirable in the first place," said Kang. "The ownership of something so utterly useless is a quintessential example of a flex."
Indeed, a note on the project's site reads, "These virtual rocks serve NO PURPOSE beyond being able to be brought [sic] and sold, and giving you a strong sense of pride in being an owner of 1 of the only 100 rocks in the game :)"
In March, EtherRocks' anonymous developer launched another project, NFT Sprites, that combined two buzzy tech trends: blockchain and deepfakes. The 100-strong collection of animated AI-generated avatars failed to attract as much attention as the rocks; the cheapest avatar sells for 1.9 ETH, or $6,200.
While artificial intelligence overtook pet rocks decades ago in the real world, not even the latest innovations in AI can outcompete clip-art rock JPEGs in the NFT game.
The views and opinions expressed by the author are for informational purposes only and do not constitute financial, investment, or other advice.
22 August 2021 12:02