Fifth-Largest Bank in U.S. Now Offering Bitcoin Custody Services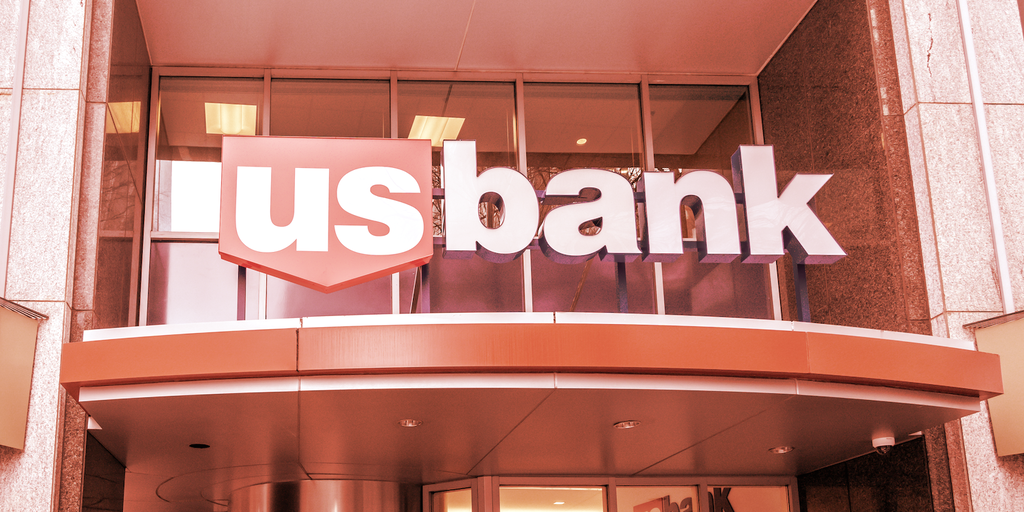 U.S. Bank, the fifth-largest banking institution in the United States, today announced that it has launched custodial services for Bitcoin. Institutional investment managers with private funds in the U.S. or the Cayman Islands can now tap the bank's service to store their private keys.
The bank is working with financial services and technology firm New York Digital Investment Group, or NYDIG, as its first sub-custodian for the service. U.S. Bank previously signed on to administer NYDIG's planned Bitcoin ETF, or exchange traded fund, which is still awaiting approval from the United States Securities and Exchange Commission (SEC).
According to CNBC, U.S. Bank is also currently offering custody services for Litecoin and Bitcoin Cash, with plans to add Ethereum and further additional coins "over time," said Gunjan Kedia, Vice Chair of Wealth Management and Investment Services.
U.S. Bank first announced plans to take custody of cryptocurrency assets in April, writing at the time that details would be announced within a matter of weeks. The firm also invested in blockchain infrastructure technology firm Securrency earlier this year.
As interest in cryptocurrency increases among institutional investors, we're excited to partner with @NYDIG_BTC to offer our clients an industry-leading safekeeping solution for Bitcoin. Learn more: https://t.co/xcNquYAzYI pic.twitter.com/VxE9CYqS8g

— U.S. Bank (@usbank) October 5, 2021
"Investor interest in cryptocurrency and demand from our fund services clients have grown strongly over the last few years," said Kedia, in a release. "Our fund and institutional custody clients have accelerated their plans to offer cryptocurrency and, in response, we made it a priority to accelerate our ability to offer custody services."
Today's announcement suggests increased acceptance of cryptocurrency by the traditional financial sector. It also follows a largely glowing report released Monday by Bank of America's Global Research division, which described the second-largest U.S. bank as being "bullish" on crypto and said that blockchain is "the most exciting new market in years."
U.S. Bank joins a growing list of firms providing custody of cryptocurrency for institutional investors. Traditional investment bank Cowen Inc. announced in May that it would launch custody services, while Deutsche Bank revealed much the same late last year.
Crypto exchange Coinbase has its own custody service, which counts prominent customers such as venture capital firm Andreessen Horowitz and investment firm Polychain Capital.
NYDIG plans to bring cryptocurrency services to hundreds of American banks in the near future. In May, the firm partnered with Fidelity National Information Services (FIS) to enable U.S. banks to offer buying, selling, and custody services for customers. NYDIG claimed at the time that it was in discussions with several major U.S. banks.
5 October 2021 20:54