Franklin Templeton Files for $20 Million Blockchain Venture Fund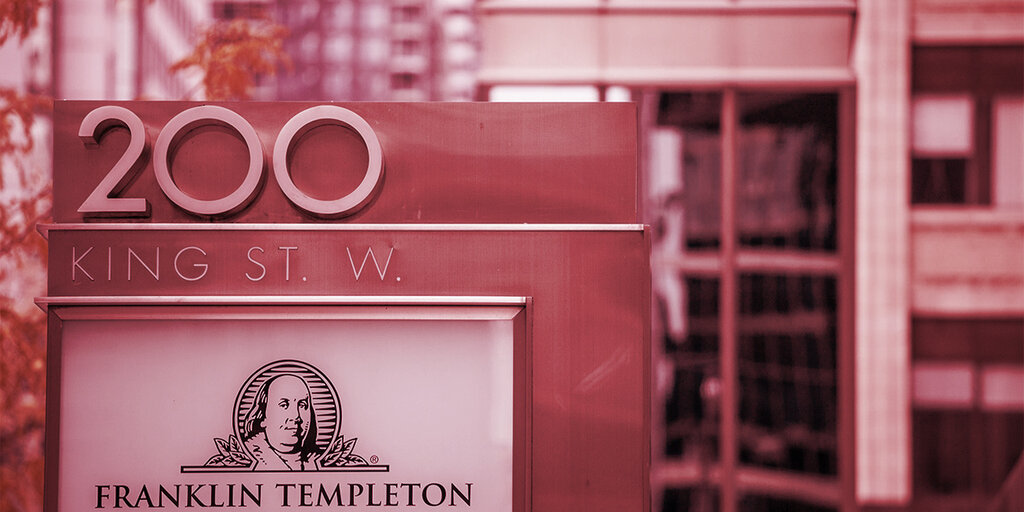 Asset manager Franklin Templeton today said in a filing that it had raised $10 million for a blockchain venture fund. 
The firm, one of the world's largest asset managers, said Wednesday in a filing with the SEC that it was aiming to raise $20 million in total for its pooled venture capital fund, Franklin Templeton Blockchain Fund I, L.P.
It's likely the fund will invest in startups in the blockchain and cryptocurrency space. No other details were provided about what the fund would do in the filing. 
The $20 million assigned for the planned fund is still relatively small—the company manages a total of $1.5 trillion in assets. It is the latest "traditional finance" firm to take a bigger interest in the fast-moving world of digital assets. 
Just last month, Franklin Templeton announced it was looking for a cryptocurrency research analyst to join its team. "We are looking for an investment Research Analyst—Crypto Currency to provide research coverage for the largest, most liquid listed and tradable crypto assets (e.g., BTC, ETH, etc)," the job posting said. 
"The Analyst will be expected to help develop and manage new products in the Crypto Asset space," it added. The job offer is still open to applicants, according to LinkedIn. 
And it has also invested in Amberdata, a digital asset data company, as part of a $15 million series A funding round. 
But the firm has actually had its eye on crypto for a while: In 2019, it partnered with cloud-based institutional wallet provider, Curv, as part of a move to digitalize its shares. 
Franklin Templeton, based in San Mateo, California, was founded in New York City and has offices in 34 countries. It was last year named the world's worst-selling retail fund manager, as per data by Morningstar. 
15 September 2021 21:33