Gary Gensler: Cryptocurrencies Are 'Highly Speculative' Asset Class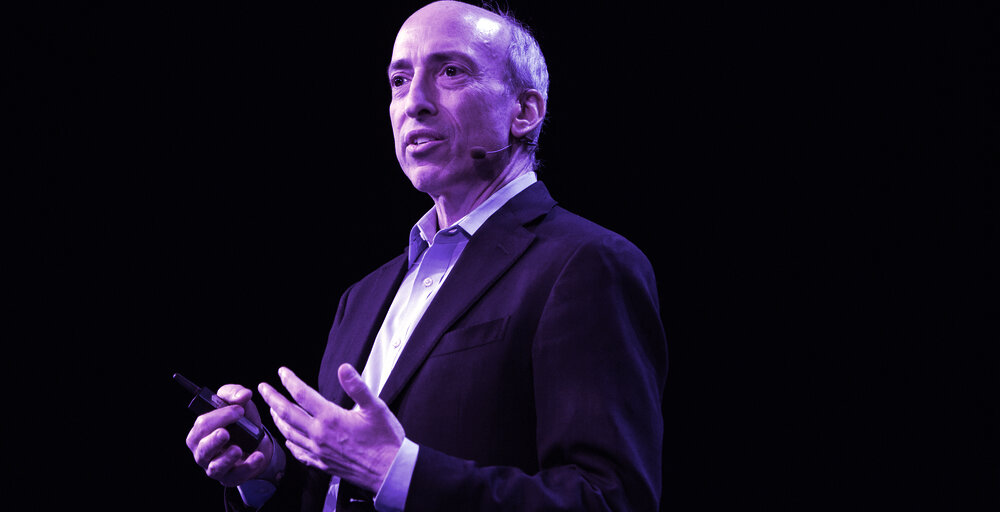 Gary Gensler, chair of the U.S. Securities and Exchange Commission (SEC), today described cryptocurrencies as "an asset class that's highly speculative" and that in many cases, "there is not something standing behind it other than what somebody else will pay for it."
Speaking during a livestreamed interview with The Washington Post, Gensler added that the value of cryptocurrencies "could go down dramatically, they could go up dramatically."
Gensler added that it is important for cryptocurrency innovation not to "undermine the stability of the system." "I think it's better to bring it inside the public policy framework, and ensure that we address these important public policy goals," he said. 
Regarding the question of securities, Gensler said the SEC has a "great deal of authority" when it comes to crypto tokens that "have the attributes of an investment contract."  
"It's highly likely that [lending platforms] have thousands of tokens, and it's highly likely that they have on these platforms, securities investment contracts or notes or others that fit the definition of a security," he continued, adding that "there's going to be a problem on lending platforms or trading platforms." 
Gensler added that the United States has experimented with private forms of money in the past, citing the wildcat banking era of the 1860s. At the time, banks would compete with each other by issuing different banknotes. "That all had a lot of cost and a lot of problems and so forth," adding that he did not see a "long term viability for five or six thousand private forms of money."
Gensler's view on crypto
This is the latest in a long line of regulatory warnings that Gensler has aimed at the crypto industry, which he believes requires more consumer protection; a position shared by prominent political figures in the United States like Senator Elizabeth Warren (D-MA).
"We have to ensure for investor and consumer protection; that's what an agency like ours, the SEC does," Gensler said. He added that in order to ensure compliance with tax and AML laws, and to protect "the stability of the system," it's important to bring crypto inside the public policy framework.
Gensler has previously taken aim at crypto's emerging decentralized finance (DeFi) industry. On two separate occasions earlier this summer, Gensler said that DeFi platforms may be rife with unregistered securities.
He has also said that while cryptocurrencies do not fit the definition of money, they are often used to "skirt our laws."
21 September 2021 16:25