Meet Jenny Q. Ta: Wall Street Veteran Turned Dogecoin Influencer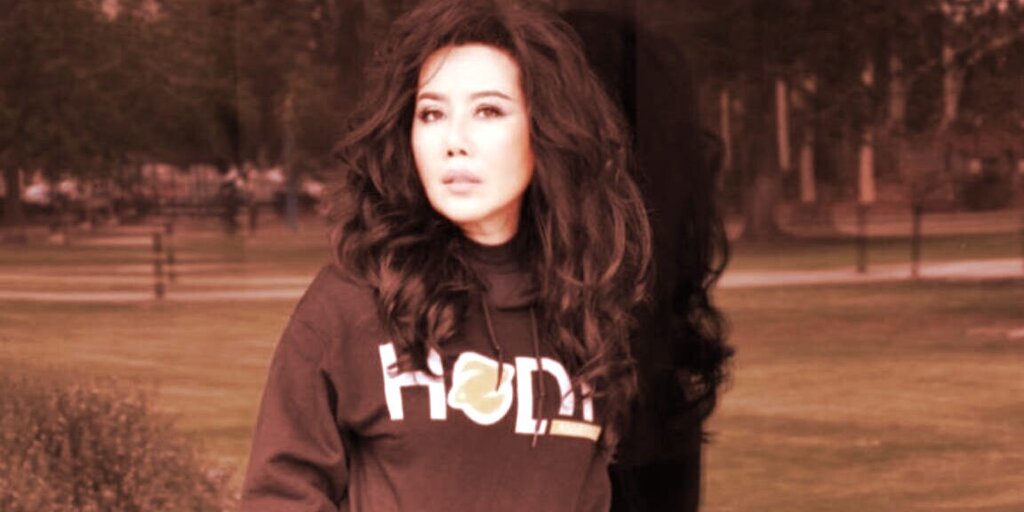 On Wednesday, an NFT aggregator called HODL Assets announced it acquired a crypto commerce platform called CoinLinked for an undisclosed price. 
Crypto natives likely haven't heard of either company. But one person is at the heart of the deal: Jenny Q. Ta, who launched CoinLinked in May 2020 and will now serve as COO of HODL Assets, which will relocate from South Africa to San Francisco. HODL's press release calls Ta a "powerful cryptocurrency advocate and social commerce pioneer."
Ta, a venture capitalist and crypto evangelist with 120,000 Twitter followers, is so influential on Crypto Twitter that you could almost view the entire deal as an acquihire of Ta by HODL.
A Wall Street veteran and founder of investment firm Titan Securities and broker-dealer Vantage Investments, she went full crypto last year when she launched CoinLinked, which she describes as a "decentralized Blockchain solution to connect the traditional marketplaces of today with the digital currencies of tomorrow." 
HODL Assets, a NFT aggregator platform, is a marketplace for digital collectibles. In an already very crowded NFT market, Ta tells Decrypt HODL aims to be "an all-inclusive marketplace of the modern era with the intention of making blockchain technology, cryptocurrency and NFTs accessible to all." 
And yet, despite her big plans in the NFT space, Ta has recently become particularly influential in one very specific sphere of crypto: Dogecoin. 
Why this Wall Street veteran loves Dogecoin
Dogecoin's price has dramatically spiked over the past year on multiple occasions, always in part due to its extremely vocal community online—and not just Elon Musk's tweets. 
Ta tells Decrypt she gravitated towards Dogecoin because she believes it is "safe" enough and low risk (for investors) as an entryway to crypto. "DOGE is special because it is the most fun crypto," she says. "It is simple enough for parents to teach their kids about cryptocurrencies by buying a few Dogecoins, like how Mark Cuban does it with his kids."
And for the record, the only DOGE I own is the 3250 I bought with my 11 yr old and however much has been spent on Mavs merchandise and tickets. My only financial benefit is more people using it to buy Mavs stuff at https://t.co/VUydpLFzGh https://t.co/hvp93dRxFL

— Mark Cuban (@mcuban) May 15, 2021
After the upcoming Doge-Ethereum bridge, Ta says Dogecoin will be in a position to become the most efficient and practical decentralized crypto. Musk and Cuban have made the same case. 
Still, she was eager to clarify, and has repeatedly tweeted, that no one should invest more than they can afford to lose. That's part of acknowledging her outsized influence: as a meme coin evangelist, she knows her tweets could lead people to load up—and possibly lose their money.
So, what responsibility does she bear to her followers? "The same responsibility as many other accounts on Twitter with a large following within the crypto space," Ta responds. "Where I believe I'm different from the rest is I always have and will only share facts. I don't push Dogecoin with statements like, 'buy the dip' or 'it'll be the last time you'll see DOGE under XX amount.'"
Ta recently announced The DOGE Conference, scheduled for March 31 in Las Vegas. She says the event will be a welcoming space for all at a time when many see growing tribalism within crypto. "It is now more than ever that we need every single community within the crypto space to put our differences aside and come together," she says, "not this coin or that coin versus this token or that token." The strength of the DOGE army, she says, is "made up of different people from different parts of the world coming together believing in this O.G. meme coin."
Surprise: As COO of HODL, Ta aims to bridge NFTs with her favorite coin. HODL currently uses four blockchains for its NFT aggregator: Digibyte, Ethereum, Binance Smart Chain, and Stellar." Ta says adding support for a fifth chain is in the works: Dogecoin.
27 August 2021 02:31