Moonshot Bots NFTs Fund Gitcoin Ethereum Grants, Raise $1.8M So Far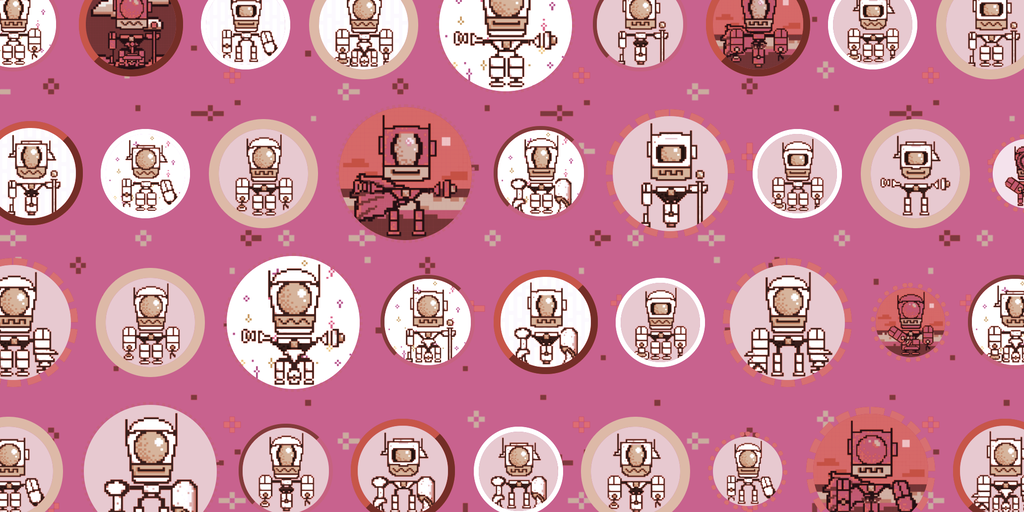 The NFT market has produced eye-popping figures of late, as billions of dollars are flowing through the ecosystem in just August alone. Gitcoin, a decentralized funding platform focused on open-source projects, is the latest in the crypto space to launch its own NFT project—albeit with a unique plan for how to spend the funds.
Earlier this week, Gitcoin founder Kevin Owocki and Gitcoin DAO Steward Austin Griffith announced Moonshot Bots, a limited-edition NFT collection with a maximum supply of just 303 pieces. An NFT acts like a deed of ownership to a digital item, including images, video files, and more—and in this case, it's for a pixel-based robot avatar (or profile picture).
The NFTs launched with pricing on a bonding curve, which means they start cheap and gradually become more expensive as more and more are minted on the Ethereum blockchain. The first one sold for a tiny fraction of an ETH—0.0033 ETH, or about $10—although the final NFT would be priced at just under 3,038 ETH ($9.8 million), should it ever sell.
Already, 196 of the Moonshot Bots NFTs have been sold, generating more than $1.88 million in the process. All funds will be added to the Gitcoin Grants matching pool, which is used to fund open-source Web3 projects designed for public good.
The future of Ethereum is being funded just in front of our eyes, and I'm dead serious, even though our last companion, Sarcastic Desktop, the Moonshot Bot #196, may not always be. Thanks fly to the mysterious 0x9fce8eb77fb67660cb134f4ee4c82a48f415f812 for his 25.59 ETH donation. pic.twitter.com/vN0wR48Z4X

— Moonshot Bots (@MoonshotBots) August 26, 2021
"I don't expect that people will keep buying them, but I'd be pleasantly surprised if they did," Owocki told Decrypt today via email. "I said at the start that if we raised $50K for public goods then the project would be a success, so I'm completely thrilled that the project raised $1,881,161 so far and took over Twitter for a couple days!"
Owocki said that he and Griffith were motivated by seeing the work of the builders in the Gitcoin DAO's recently-launched Moonshot Collective, which is designed to rapidly prototype tools for DAOs. (A DAO, or decentralized autonomous organization, is a type of formalized community in which decision-making processes are flattened out across the group, rather than made hierarchically.)
"Austin and I wanted to be in the trenches building along with the builders of Moonshot Collective, and we wanted to reward these builders for their participation with access to the bots as soon as they launched," said Owocki.
Anyone can buy one of the Moonshot Bots NFTs now via the website, although the bonding curve has pushed the minting price of the next one to about 26.8 ETH ($86,900). Given how much this project has already raised for grants, Owocki plans to explore other experimental funding mechanisms for Gitcoin. "We will be taking the learning from this project and iterating towards the next moonshot," he said.
Gitcoin has helped fund a wide array of crypto projects through grants and bounties, including decentralized exchange Uniswap, popular crypto wallet MetaMask, decentralized finance publication The Defiant, and the Prysm testnet for the upcoming Ethereum 2.0 launch. All told, the firm has facilitated $29.2 million worth of funding for open-source projects to date.
In April, Gitcoin raised $11.3 million in funding of its own to further decentralize and spin out from Ethereum studio ConsenSys, which funds an editorially independent Decrypt.
27 August 2021 21:17