Robinhood App Downloads Plunged 78%, Binance 50% Amid Crypto Summer Doldrums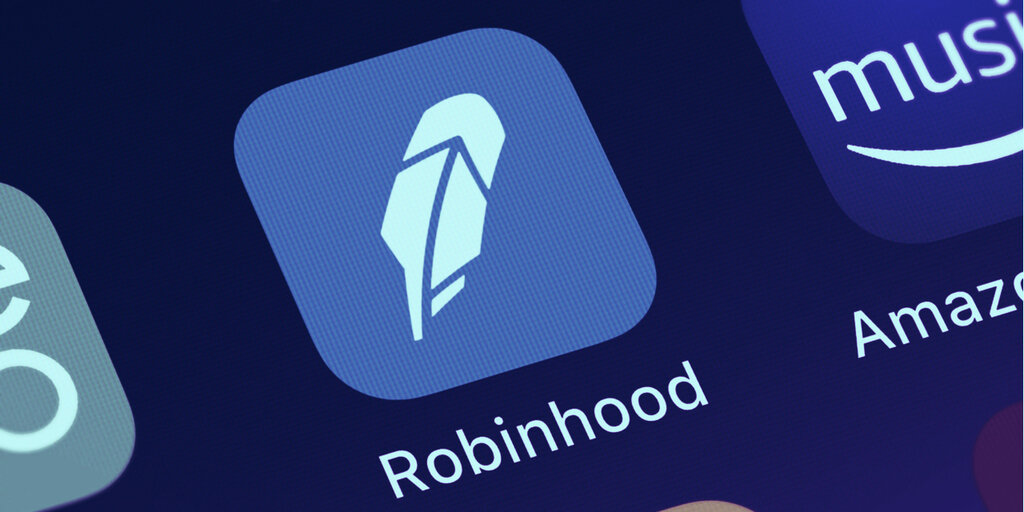 Downloads of the Robinhood app have plunged—and this could lead to a dip in price of the company's stock, according to JP Morgan analysts. 
Robinhood's stock could actually receive a hit as big as a 20% drop in value, as the meme stock craze dies down, the investment bank analysts added in a note, seen and reported by Bloomberg. 
The Robinhood app allows would-be investors to buy stocks and cryptocurrencies easily and quickly. It has been particularly popular with young and amateur investors. 
But the app's download and active user metrics have fallen massively this quarter, dropping 78% and 40% respectively, the analysts noted. Cryptocurrency exchange apps Coinbase and Binance downloads also dropped—but not as dramatically: both dipped by around 50%. 
Robinhood was hugely popular at the start of the year, especially with cryptocurrency traders. The app announced in April that 9.5 million of its customers traded crypto in Q1 of 2021, a 458% spike from Q4 of 2020. 
"Meme stocks" were also popular on the app, especially during the GameStop short squeeze. This is when amateur traders pushed the stock price of dying video game retailer GameStop up, losing Wall Street bigwigs loads of money in the process. 
Since then, though, it has had some issues. The company went public in July but had a rough start—experiencing the worst debut for an IPO of its size, with shares dropping 8.4% to $34.82 from their opening price of $38. 
It has also had trouble with regulators. The company in June was hit with a nearly $70 million fine over "widespread and significant harm suffered by customers." This fine, the biggest ever dished out by the Financial Industry Regulatory Authority, was related to misleading communications, system outages, and inappropriate customer approvals for complicated trades. 
These troubles, along with the falling price of Bitcoin and other cryptos since Q1, are part of the reason less people are using the app, according to the analysts. 
1 October 2021 19:57