Robinhood Crypto COO, CTO Hint That DeFi Features Are Coming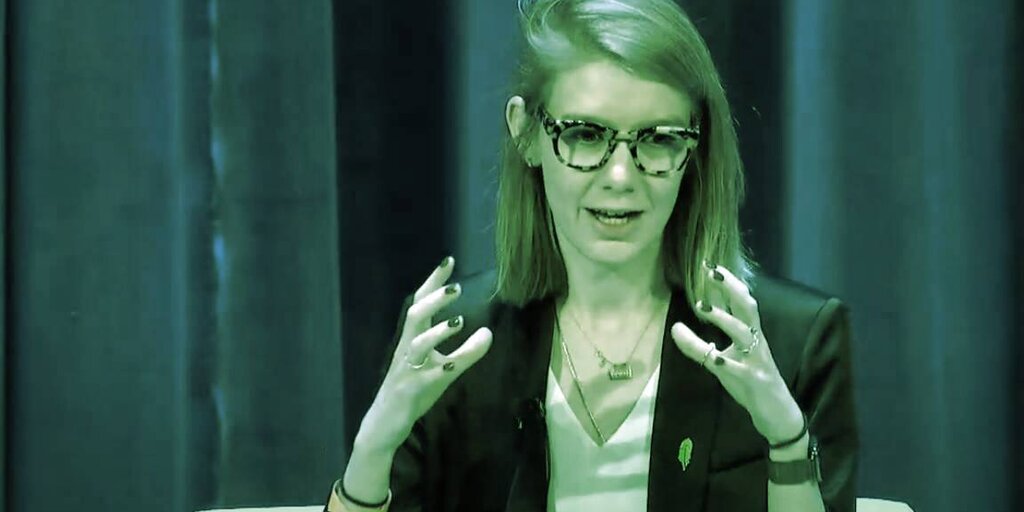 For a brokerage like Robinhood, it's a huge risk to let your customers withdraw cryptocurrencies out of your perfectly pruned garden and into the vibrant and lucrative Wild West of decentralized finance. If they like what they see, they might not come back. 
But stagnancy in this fast-paced market is an even greater risk, especially when splashy headlines about DeFi and NFTs show Robinhood crypto customers what they might be missing. 
So on Wednesday, Robinhood announced it will launch a waitlist next month to start allowing withdrawals of Bitcoin, Ethereum and Dogecoin, and that all users will be able to move coins onto or off the app by early 2022. 
"We are enabling our users to take the crypto that they own, move it off the app if they want to, opening up a broader crypto ecosystem," said Robinhood Crypto COO Christine Brown. "It also enables users who want to consolidate on a single platform to come to Robinhood, get commission-free trading, and all the benefits that we have on our app."
Brown has dangled hints of future "benefits" ever since she spoke to Decrypt in May. In interviews with Decrypt at the Messari Mainnet conference in New York this week, she again hinted that she'd also like to let customers explore DeFi—while trying to keep them engaged in commission-free trading on Robinhood. 
"We would love to give more opportunities for our customers," Brown said onstage at Mainnet, "that would actually make [crypto] a utility in their lives and not just an investment asset." 
She had already told Decrypt in May that staking, lending, and other decentralized finance tools are under consideration. That would bring Robinhood Crypto more in line with crypto exchanges like Coinbase, Kraken, and Binance. 
Onstage with Brown at Mainnet, Robinhood Crypto CTO Johann Kerbrat echoed the same hints: "We can't tell too much about our roadmap, but something I'm really excited about is staking in general," he said. "When we are talking about the inflation rising, and savings accounts that are not producing any yield, I think staking could be something very interesting for a lot of people."
Brown also hinted that the platform could add NFT trading if consumer demand warranted it. "If you want to acquire coins at no commission fees … and go acquire an NFT, we're gonna support that," she said.
Brown said that even once the app adds the option to transfer coins, she expects people will still trade on Robinhood. After all, Robinhood was many people's first venue for trying crypto, and it's still far cheaper than trading on Ethereum decentralized exchanges.
"A lot of [customers] haven't transacted on-chain," she said. "So the idea of managing their own keys is something that maybe they don't actually want to do. And so this gives them the best of both worlds… And if they do say, 'not your keys, not your coins,' then we support them transferring off for sure."
For Brown, the risk of letting customers leave the platform is worth it. "Wallets is the first step," she said. "It's taking something that was one dimensional—you buy it, you hold, you sell—hopefully, the price goes up in that time—to something that is multidimensional. You can actually use your coins to do things in the crypto ecosystem."
26 September 2021 22:59