Terra's First NFT Project is a Space-themed Loot Derivative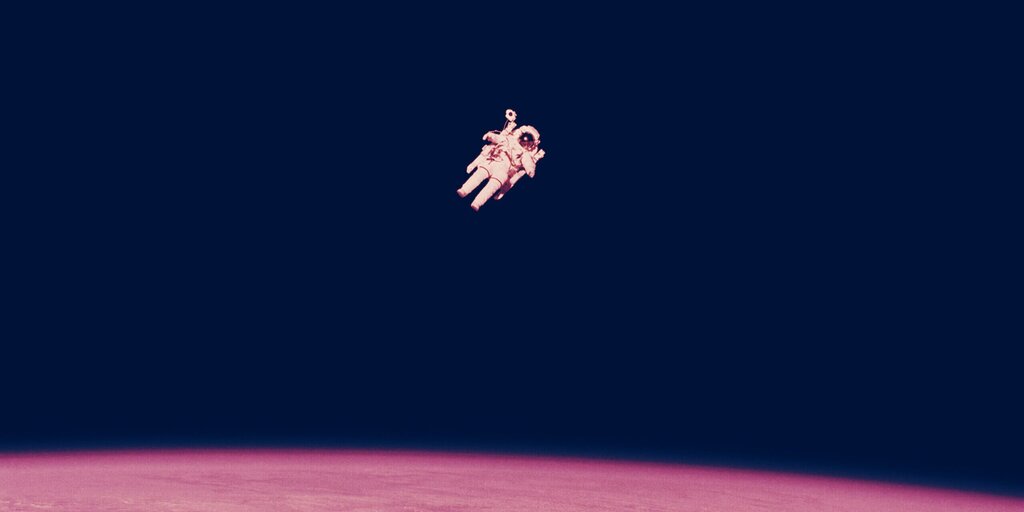 The sale of the first blockchain project on programmable blockchain Terra, SpaceLoot, has concluded. Unlike on Ethereum, where gas prices spiked the cost of minting an NFT to hundreds of dollars, it cost just $0.2 to mint the NFTs on Terra. 
These NFTs are a "starship for your interstellar journey," writes the project on its sale page. Like Loot, the NFT created by Dom Hofmann, SpaceLoot is a character sheet for a videogame that hasn't been created yet.  The idea for SpaceLoot was only conceived on Tuesday by a set of pseudonymous developers. 
@SpaceLootNFT is here. The first @lootproject derivative on Terra! We love Loot so much we think Terra deserves one itself with a fun twist! SpaceLoot is an on-chain randomized loot themed around space traveling.

— SpaceLoot NFT (@spaceloot_nft) September 10, 2021
Unlike Loot, whose character sheets were steeped in medieval fantasy RPG lore, SpaceLoot invites you to imagine an extra-terrestrial adventure. "It's Dangerous to Go Alone! Take This Starship With You," advises the website. Like Loot, the SpaceLoot NFTs were given away for free.
Claiming a SpaceLoot is easy. Simply…

1. Visit https://t.co/ZECzy1Dcdk
2. Press "Connect"
3. Press "Random Loot!" find a loot you like
4. Press "Claim!"
5. Approve the transaction on Terra Station

There you go! A Starship for your interstellar journey! pic.twitter.com/ik8OcUCOCB

— SpaceLoot NFT (@spaceloot_nft) September 10, 2021
Character sheets depict vessel types, weapons shields and propulsion technologies. Right now, SpaceLoot doesn't have an auction or sale system. 
Perhaps due to its low price, perhaps due to the runaway success of early NFT projects on Ethereum and also Loot, one whale snapped up 389 SpaceLoots, tweeted larry0x, a smart contract developer at Delphi Digital and a Terra validator. The average buyer minted 10 SpaceLoot NFTs.
Congrats on 1st ever NFT launch on Terra! Here's are some numbers:

A total of 316 users minted 8,000 loots
Average number of loots per minter: 25
Median: 10
Gini coefficient: 0.68

The biggest whale minted 389 loots https://t.co/BHDbkb0fZa pic.twitter.com/4PtQcp9Tzk

— THE_LARRY (@larry0x) September 11, 2021
According to SpaceLoot's Telegram chat, the project plans to work on a Discord chat, a rarity checking tool and a user interface to transfer SpaceLoot in the next few days. "Under discussion" is SpaceLoot art, a marketplace and collaborations with other projects. 
The sale, since sold out, shows that the core idea for Loot has broad appeal in a variety of formulations across the galaxy.
11 September 2021 13:08