AMC Theatres Begin Accepting Dogecoin for Gift Cards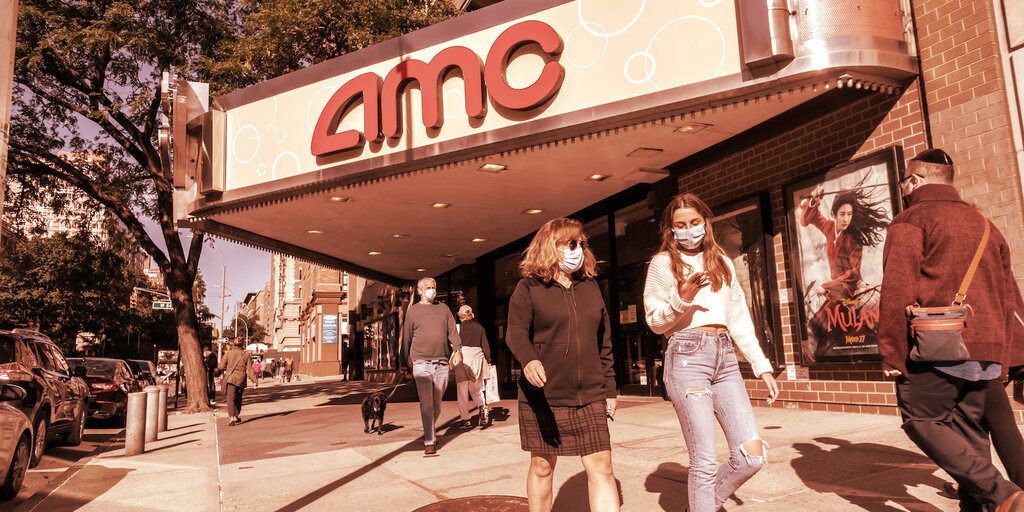 AMC Theatres announced that it now accepts Dogecoin (DOGE) among other selected cryptocurrencies as a payment option for its digital gift cards.
AMC CEO Adam Aron took to Twitter to share the news, saying "you can buy [AMC Theatres] digital gift cards (up to $200 per day) with Dogecoin and other cryptocurrency using a BitPay Wallet."
Huge news Dogecoin fans! As we work to accept online crypto payments, now you can buy @AMCTheatres digital gift cards (up to $200 per day) with Dogecoin and other cryptocurrency using a BitPay Wallet.  Accepted on our web site, mobile app, and in theatres. https://t.co/hPubbeq4YG pic.twitter.com/dra7e23tc8

— Adam Aron (@CEOAdam) October 5, 2021
Established in 2011, Bitpay is one of the largest crypto payment service providers in the world. A slew of companies has integrated Bitpay to accept Bitcoin and other digital currencies as payments.
Among them is Mark Cuban's NBA team the Dallas Mavericks, which began accepting Dogecoin for their tickets and merchandise in April this year.
The price of DOGE spiked by more than 11% immediately in the wake of the announcement, hitting a local high of $0.269. By press time, the asset's price has backtracked to $0.246, according to CoinGecko.
With a market capitalization of $32.4 billion, the meme coin has also climbed to the 8th spot, leaving USD Coin (USDC) and Polkadot (DOT) behind.
Dogecoin, AMC Theatres, and memes
AMC Theaters, whose shares skyrocketed amidst the "meme stock" trading frenzy earlier this year, first announced its plans to begin accepting crypto in August.
At the time, the Kansas-based company said it was focusing on Bitcoin only, however, it added three more coins–Ethereum, Litecoin, and Bitcoin Cash–to the list last month.
Soon after Dogecoin fans took to social media to protest the omission of the leading meme cryptocurrency from that list, Aron launched a poll on Twitter, asking users to vote on whether or not they would use DOGE to purchase movie tickets and theater concessions.
I sincerely want to hear your opinion, via this Twitter Poll. By year-end 2021, AMC will take Bitcoin, Etherum, Litecoin and Bitcoin Cash for online payments. I hear from many on my Twitter feed we should accept Dogecoin too. Do you think AMC should explore accepting Dogecoin?

— Adam Aron (@CEOAdam) September 21, 2021
And with more than two-thirds of users voting in favor of Dogecoin, AMC seemingly had little choice but to listen.
It does appear, however, that the actual integration of crypto payments at AMC, initially promised to be completed before the end of the year, could still take a while.
While BitPay endorsed Aron's latest post via a retweet, the company's gift card page is yet to feature the offering at the time of writing.
6 October 2021 09:40