Axie Infinity Token Up 70% in Week After New Staking Service Hits 385% APY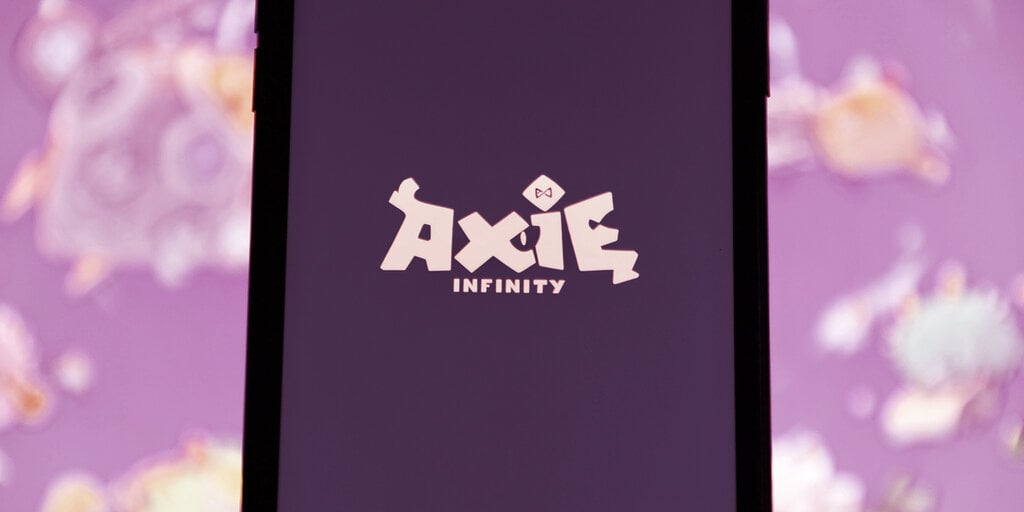 In the past couple of days, the development team for the monster-battler NFT game Axie Infinity has airdropped $60 million to early adopters and added staking features with annual percentages yields of up to 385%. AXS holders managed to reap some of those returns a couple of months early. The governance token for the Pokémon-inspired game is up 38.5% in the past 24 hours and 70% in the last seven days. 
Staking rewards are now live!

You can claim and re-stake rewards once per 24 hours!

Learn more about staking here https://t.co/s7fyKJ93cw and stake your $AXS here https://t.co/N3uHT9Lx9b pic.twitter.com/9q1qfmtDmH

— Axie Infinity (@AxieInfinity) October 1, 2021
The right-and-up rise started at about 3 AM UTC yesterday and continued until this morning. The price for a single AXS token peaked at $119.92 at about 1AM today. Sales of the NFTs themselves are up 50% in the past day, although they declined by 10% in the past week, according to data from CryptoSlam.
So far, holders have staked $1.17 billion in AXS. The interest rate increases if fewer people stake AXS tokens, and has since reduced to 226% a year as of this writing. 
Axie Infinity popularized a mechanic called "play to earn", whereby players could earn AXS tokens and valuable NFTs by winning battles, completing quests and trading NFTs. 
Although it now costs well over $1,000 to buy enough critters just to start playing the game, Axie Infinity is popular in emerging economies, where flipping the right NFTs can pay the rent and then some.
Research from Messari yesterday pegged the market cap of Axie Infinity as $29.9 billion, which would make it the fifth-largest video game company after Activision Blizzard, Nintendo, Roblox and Electronic Arts. 
The sleeping giant nobody saw coming #AxieInfinity pic.twitter.com/SCUqkWrR1J

— Jonathan Huang (@jonvaljeannn) October 2, 2021
What's also attractive to players is that AXS is a governance token, meaning that tokens holders can stake their AXS to vote on the future of the game's development. This is similar to having a stake in a cooperatively owned company, although the biggest bagholders still ultimately decide what happens.
Some people received hundreds of thousands of AXS in the airdrop. One trader tweeted that they received $189,314 AXS tokens in the airdrop. "Biggest airdrop we ever got. Thank you @AxieInfinity," they said.
Me and @clerkclirk's axie account got airdrop of total 2.5k AXS worth of $189k. Biggest airdrop we ever got. Thank you @AxieInfinity. Keep on making good progress, we believe in you and your 3 years record. pic.twitter.com/C075w2A3VM

— Napoleon (@Napoleon_TC) September 30, 2021
The views and opinions expressed by the author are for informational purposes only and do not constitute financial, investment, or other advice.
2 October 2021 12:02