Global Crypto Market Cap Hits $2.1 Trillion as 'Uptober' Continues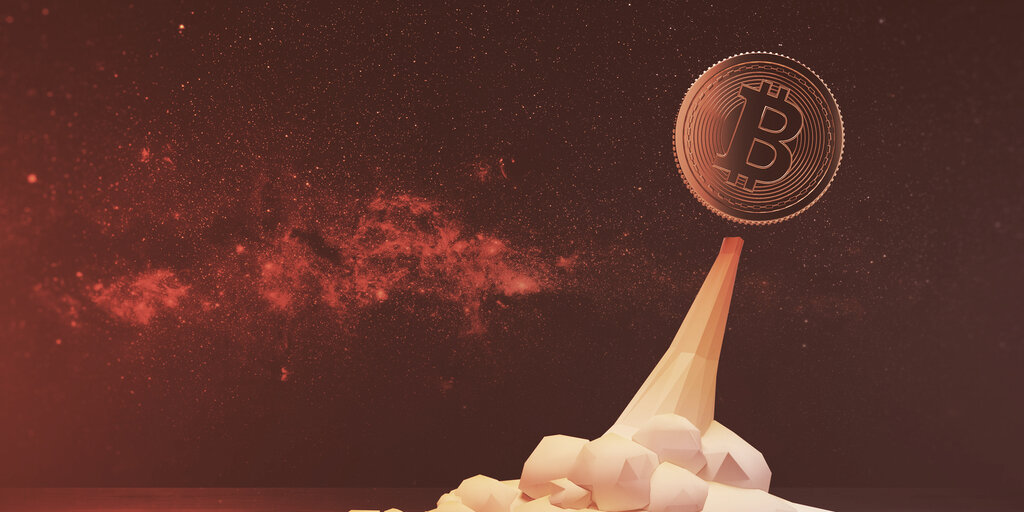 Already, traders are calling it "Uptober". Sure, you can dismiss the label as playful, self-interested, whatever—but not before you take a look at the charts.
September turned into REKTember very quickly

Good thing UPtober & MOONvember is near pic.twitter.com/omyMdHd8vb

— CoinMarketCap (@CoinMarketCap) September 28, 2021
Bitcoin, the largest cryptocurrency by market cap, rose from $40,996 on September 29 to highs of $48,436 last night. Most of the gains occurred in a small half-hour window yesterday morning. Since hitting $48,436, Bitcoin has declined slightly to its current price of $47,606.
Bitcoin's rise yesterday morning followed Ethereum, the second-largest cryptocurrency, which had risen by about 11% a couple of hours earlier. Ethereum hit highs of $3,315 early this morning before sinking slightly to its current price, $3,288.
In the future nobody will know what the word October means bc it will have been replaced in common parlance with Uptober

— Zhu Su (@zhusu) October 1, 2021
The entire crypto market swelled under the success of the top two coins, and now the global market cap is about $2.1 trillion, according to metrics site CoinMarketCap.
Uptober is real, let the light of the bull mood shine into your life! #bitcoin

— Lark Davis (@TheCryptoLark) October 1, 2021
"Uptober" may have its roots in a couple of key developments. 
First up is China's latest blanket ban on crypto, which forced a lot of Chinese traders to brush up on decentralized finance. According to Chinese crypto-journalist Colin Wu, a lot of them moved money into DeFi protocol dYdX, whose coin has increased by about 90% in the past week.
The second major bit of news comes from the United States. Federal Reserve Chair Jerome Powell told Congress on Thursday that, unlike China, he has "no intention to ban" cryptocurrencies. 
Powell said he would treat stablecoins differently. He said that stablecoin issuers should be treated like banks. "Stablecoins are like money market funds, they're like bank deposits, but they're to some extent outside of the regulatory perimeter. And it's appropriate that they be regulated. Same activity, same regulation," he told Congress.
The Fed Chair's comments on stablecoins weren't enough to stop the markets from rising. But in crypto, change can be swift.
The views and opinions expressed by the author are for informational purposes only and do not constitute financial, investment, or other advice.
2 October 2021 11:10