British Citizens Aren't Sold on Central Bank Digital Currencies: Survey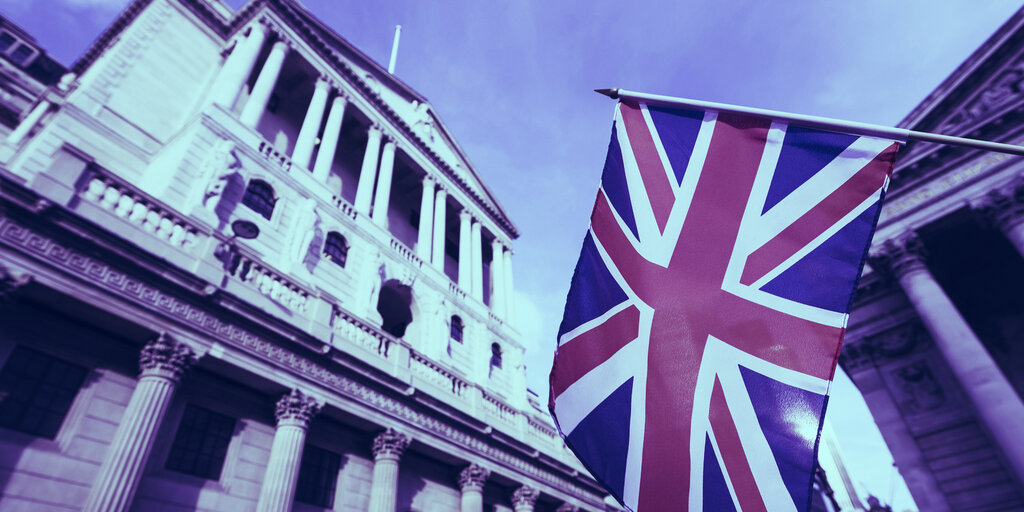 The British public doesn't believe in central bank digital currencies, according to a survey of 2,500 UK adults carried out for POLITICO by Redfield & Wilton Strategies this month. 
A central bank digital currency, or CBDC, is a digital currency issued by a country's central bank. They stand in opposition to traditional cryptocurrencies like Bitcoin or Ethereum, which have no centralized entity issuing the currency.
According to the survey, 24% of British adults surveyed—less than one quarter—believe a CBDC would be a net positive for society. A total of 30% believe a CBDC would bring more harm than good to the UK. 
Those surveyed listed a wide variety of concerns, the highest of which was the threat of cyberattacks and hackers potentially undermining a CBDC issued by the Bank of England. A total of 73% of respondents were worried about this risk. 
A close second—with 70% of respondents listing this as a concern—was the potential loss of payment privacy. Almost two-thirds of respondents—66%—said they were concerned about government authorities being able to seize their funds from digital wallets. 
What's more, 45% of respondents raised concerns about the potential environmental harm that a CBDC would cause—a concern that is widespread among cryptocurrencies like Bitcoin. 
In contrast, the Bank of England's director of fintech, Tom Mutton, reportedly said CBDCs could give rise to a variety of benefits for the UK. 
"Access to central bank money in the form of CBDC could support wider public policy objectives," Mutton said. "These range from the possible benefits for competition and diversity in payments, through to opportunities to promote financial inclusion and safeguard privacy," he added. 
UK government's stance on CBDCs 
The British government is still on the fence when it comes to launching a CBDC. 
In March of last year, the then-governor of the Bank of England, Mark Carney, said a Bank of England issued CBDC still has a long way to go. 
Although by April 2021, the Bank of England and HM Treasury launched a task force with the explicit goal of exploring the potential use of a CBDC in the UK. "A CBDC would be a new form of digital money issued by the Bank of England and for use by households and businesses. It would exist alongside cash and bank deposits, rather than replacing them," the Bank of England said at the time. 
This summer, the Bank of England also said a CBDC could help usher in a net-zero carbon economy in the UK, putting the government at odds with 45% of POLITICO's survey respondents. 
24 August 2021 10:51