Cardano Hits New All-Time High as Charles Hoskinson Fights Off Critics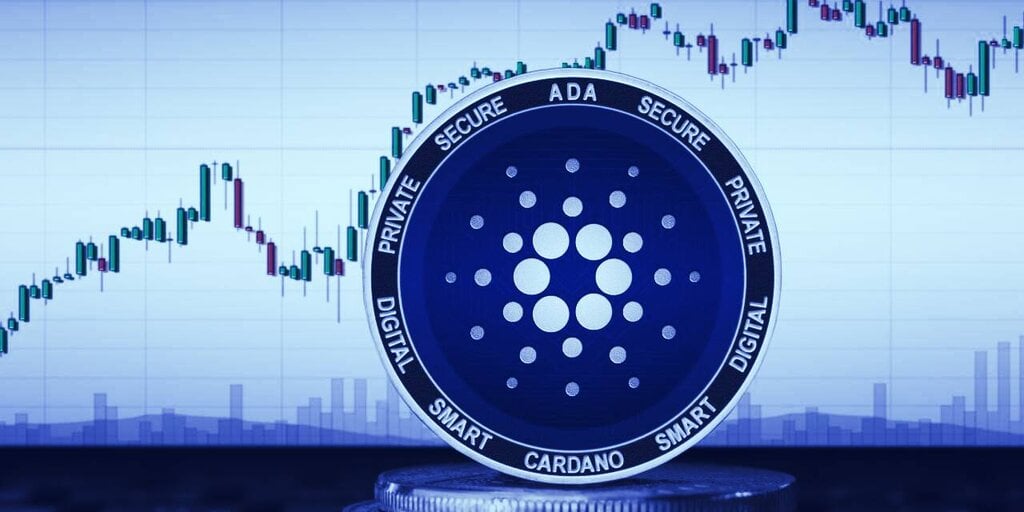 The price of ADA has skyrocketed by 17.4% over the last day, reaching a new all-time high of $2.54 in the early hours on Friday.
Last week, Cardano's token swept past Tether (USDT) and Binance Coin (BNB) to become the third-largest cryptocurrency by market capitalization. With its current market value of nearly $80 billion, the asset has only bolstered its position since then.
By press time, the token has slightly backtracked from its record high, changing hands at $2.48, per CoinGecko.
ADA's price is largely boosted by the imminent Alonzo hard fork, which will bring the long-awaited smart contract functionality to the Cardano proof-of-stake (PoS) blockchain.
Input Output, the development company behind Cardano, said the upgrade will happen on September 12.
It's happening.

We're targeting 12 September 2021 for the 'Alonzo' upgrade, bringing smart contracts to Cardano via a hard fork combinator (HFC) event.

Find out more about the journey to a new era of smart contracts, DeFi and more for #Cardano $ADAhttps://t.co/59czSxrxFO

— Input Output (@InputOutputHK) August 13, 2021
This means that the platform will let developers build decentralized finance (DeFi) apps that leverage the power of smart contracts to lend, borrow, and trade assets without any intermediaries.
Despite Cardano being up by nearly 1,300% since the start of the year, its level of adoption is still lagging behind Ethereum, arguably the world's most popular smart contract platform and the second-largest cryptocurrency.
Cardano critics speak up
Cardano's rise to the number three spot on crypto charts has also attracted a host of critics.
Most notable is Mike Novogratz of Galaxy Digital, who claims to have spoken to "twenty of the smartest people" he knows in the space, none of whom have seen any major traction among developers.
Charles Hoskinson, Cardano's founder, was quick to rebuff the jibe at the platform by offering "a fix" for Novogratz's statement:
"'I've spoken to twenty of the smartest bankers I know in the space, and zero of them saw cryptocurrencies having any traction'

we all heard that one," tweeted Hoskinson.
Here I can fix this statement for you Mike: "I've spoken to twenty of the smartest bankers I know in the space, and zero of them saw cryptocurrencies having any traction" we all heard that one

Let's come back to his tweet every year. We'll call August 15th, Mike check-in day https://t.co/sax18Fe7XX

— Charles Hoskinson (@IOHK_Charles) August 15, 2021
He also declared August 15, the day when Novogratz first leveled his criticism, a "Mike check-in day," suggesting revisiting his original tweet every year.
Novogratz's claims can surely be contested, as last month's data from Cryptodiffer shows that Cardano tops the rankings of blockchain projects by average daily development activity on GitHub.
The quality of GitHub activity adds an important caveat here, however. A wave of minor commits on a platform may cause a rise in "daily development activity," for instance, but these commits should not necessarily be conflated with major changes to a protocol.
According to the chart, Polkadot and Kusama are the next two most active projects on GitHub, with Ethereum trailing behind in the fifth place.
20 August 2021 09:39