Cardano Launches Smart Contracts on Testnet, Pushing ADA to New Highs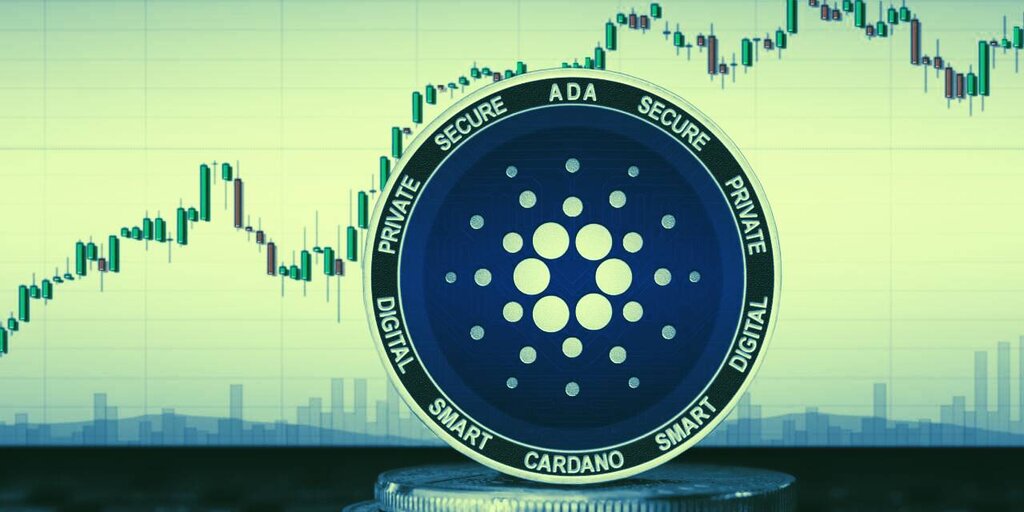 ADA, the native token of the Cardano blockchain, has surged to a new record-high of $3.09 on Thursday amid a wider market comeback.
The token has been rallying for the past month in anticipation of the scheduled Alonzo hard fork that will allow anyone to create and execute smart contracts on the Cardano blockchain.
Over this period, ADA soared by more than 137% in value, becoming the third-largest cryptocurrency with a current market cap of $96.8 billion, or a 4.2% share of the entire market.
By press time, the asset's price saw some correction, trading hands at $3.05, per CoinGecko.
The most likely reason behind the latest surge has been the launch of smart contract functionality now available on a testnet.
This means that developers can already start building decentralized applications to see how they work in a test environment before being showcased to the public.
Yesterday, we upgraded the #Cardano testnet, successfully deploying #Plutus #smartcontracts capability. The focus now is on final component testing & exchange integrations, ahead of the #Alonzo mainnet upgrade, still on track for deployment on 12 September #Cardano $ADA pic.twitter.com/lrdiYIiNKD

— Input Output (@InputOutputHK) September 2, 2021
Cardano to face challenges ahead
Smart contracts, a term coined by blockchain pioneer Nick Szabo in the 1990s, represent bits of code that automatically commands and executes specific actions under predetermined circumstances.
In the world of cryptocurrencies, smart contracts debuted on the Ethereum blockchain, however, as more projects leverage the power of the computer code, the competition in the field is heating up.
While Cardano seems to be keen to capture its share of the pie, it remains to be seen whether the project led by Charles Hoskinson, one of Ethereum's original creators, will be able to disrupt the competitor's network.
Ethereum is currently dominating the $95 billion space of decentralized finance (DeFi), with popular protocols like Aave, Maker, Curve, Uniswap, and Compound all topping the charts. DeFi is a subsection of the crypto industry that allows more complex financial services than simply buying and holding an asset without the need for a centralized intermediary.
There are also multiple Ethereum platforms for non-fungible tokens (NFTs), online gambling and more. NFTs are unique digital tokens that can represent ownership of artworks, music, and even concert tickets.
In addition, other major protocols including Tron and EOS, are competing in the market, which means that the road ahead of Cardano won't be an easy one.
The views and opinions expressed by the author are for informational purposes only and do not constitute financial, investment, or other advice.
2 September 2021 12:02