Circle Stablecoin to Be Held 'Entirely' in Cash, US Treasuries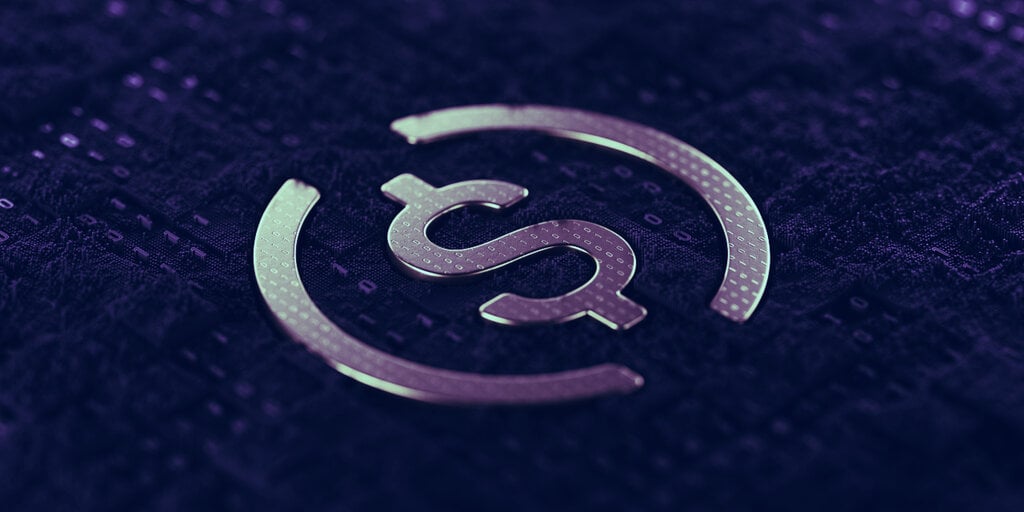 USD Coin (USDC) will only be backed by cash and U.S. treasury bills, according to a recent blog post from the Centre Consortium. Centre was founded by Boston-based Circle and Coinbase, the American crypto exchange, in 2018. 
Circle issues USDC while Centre oversees which entities are allowed to issue the stablecoin and use its API. Visa, for example, announced in March that it would begin settling transactions in USDC.
Stablecoins are pitched as cryptocurrencies that are pegged to the price of a fiat currency. They are a key component of cryptocurrency markets as they give speculators access to a stable asset without having to convert back to fiat. 
In this case, USDC is pegged to the greenback. Centre has also claimed that these stablecoins are 1:1 redeemable for the dollar they track.
In July, however, this 1:1 backing came under fire, as Circle revealed that its stablecoin was only 61% backed by cash and cash equivalents. Cash in this context can also be money market funds and cash equivalents are short-term securities. 
"Mindful of community sentiment, our commitment to trust and transparency, and an evolving regulatory landscape, Circle, with the support of Centre and Coinbase, has announced that it will now hold the USDC reserve entirely in cash and short duration US Treasuries," Sunday's blog post reads. 
The firm said that these updates won't be reflected in the current backing disclosure, but in future attestations conducted by auditors Grant Thornton.
Stablecoins under fire
Circle's stablecoin currently commands a total market cap of $27.01 billion, making it the ninth-largest cryptocurrency, according to CoinGecko. 
The largest stablecoin is Tether's USDT, with a market cap of more than $65 billion. 
Earlier this month, Tether also released a similar assurance report outlining its backing. The report indicated that the stablecoin's cash and bank deposit backing was just 10%. In May this year, that backing was 3%. 
Despite promises of full-cash backing, neither stablecoin actually has $1 for every cryptocurrency. 
So far, this hasn't been a problem for the market, with both stablecoins growing by leaps and bounds over the past year. 
23 August 2021 10:14