Coinbase Exec: Institutions Want Crypto—And 'It's Not All About Bitcoin'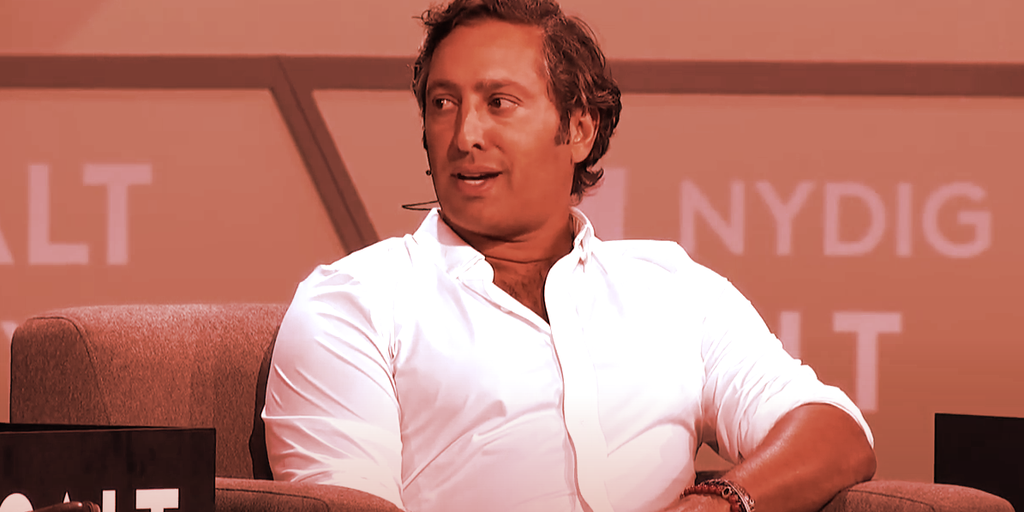 If you want a sense of just how much investment interest Coinbase is getting from Wall Street these days, look no further than the company increasing a planned $1.5 billion debt offering to $2 billion after a flood of investor demand that tallied $7 billion worth of bids.
At a panel on institutional adoption of crypto at Anthony Scaramucci's SALT Conference this week, Coinbase Head of Institutional Sales Brett Tejpaul gave some insight on what the company is hearing from its institutional clients.
"The light-bulb-on moment for institutions is shining bright right now," Tejpaul said. "And one thing I'll say is it's not all about Bitcoin."
Tejpaul said he can group the inquiries Coinbase is getting on the institutional side into four main buckets. The first is simple direct investment in crypto. Around 75% of Coinbase's institutional clients own more than just Bitcoin, Tejpaul said, and of that group, some 25% own at least five cryptocurrencies.
The second inquiry is around business-to-business crypto applications—firms "using Coinbase's pipes and plumbing to enable their end client," Tejpaul said.
The third bucket is stablecoins, tokens designed to hold a steady value which have exploded in number and overall market cap. "So that's smart contracts and thinking through the utility function of crypto, beyond and away from speculative investment," Tejpaul said.
"And the last one is what I call future of finance, which is where I'll group in DeFi and NFTs," he concluded. "There's a whole surge of interest and enthusiasm from art, sports, everything, in NFTs right now."
Glenn Barber, head of sales at Copper.co, which offers crypto custody services for institutional clients, added quickly to Tejpaul's comments: "Make no mistake about it: digital assets is the capital markets opportunity of the next generation. And I don't want this to come from someone like us on stage, where it's just a bunch of crypto guys and girls trying to shill their product, but this is the new global economy being built as we speak," he said.
"As investors and financial market participants, I believe you owe it to yourself to do the research to figure this out, because the returns are going to be there," Barber said.
Tejpaul called it a "mic drop" comment.
Former Binance US CEO Brian Brooks, an ex-regulator who also worked at Coinbase in the past, also pointed to Coinbase's debt offering as evidence of the rising demand, but also of the limitations on opportunities right now for investors. "Today most institutions are not willing to hold primary crypto assets, institutions that are licensed can't participate in DeFi," Brooks said.
"So how do they get exposure, if they want to be risk-on in crypto? And the answer is you find a public company and you invest in their debt. That's an exposure to crypto, but it's not actually crypto. So I think the big regulatory question is: How do we actually open this up for real institutional participation in the underlying projects we're all working on? That's the heavy lift for the next year or two," he said.
17 September 2021 20:37