Crypto Exchange Binance to Auction Off da Vinci, Van Gogh NFTs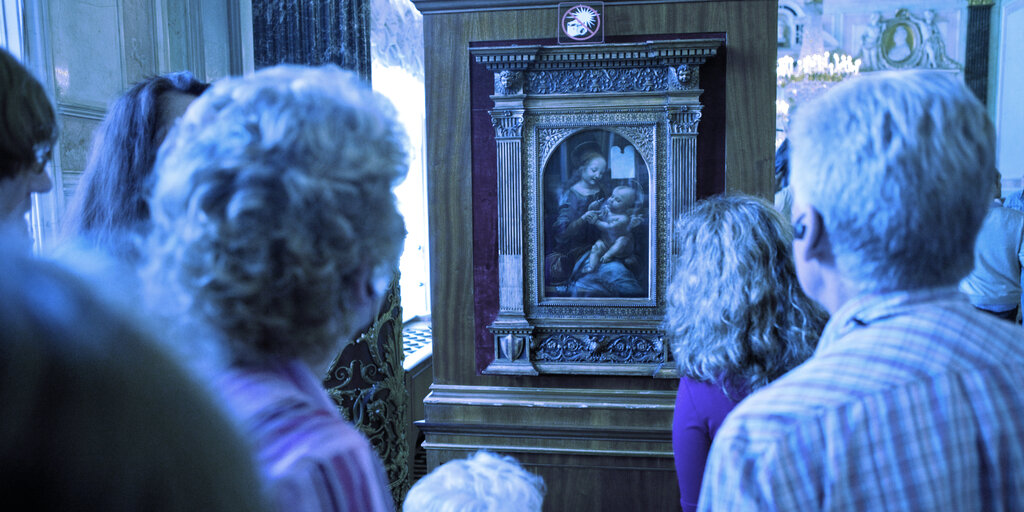 Binance NFT Marketplace has today announced its partnership with the State Hermitage Museum that will see the platform auctioning off a digitized collection of the world's masterpieces from the museum's main exhibition.
Titled "Your token is kept in the Hermitage," the collection comprises a total of five NFTs, with a copy of each NFT remaining at the museum.
These include digital reproductions of "The Madonna and Child" by Leonardo da Vinci, "Judith" by Giorgione, "Lilac Bush" by Vincent Van Gogh, "Composition VI" by Wassily Kandinsky, and "Corner of the Garden at Montgeron" by Claude Monet.
NFTs, which stands for non-fungible tokens, are provably unique digital assets that have garnered increased popularity over the recent months. NFTs' use cases range from digital collectibles, music, and in-game tokens to, as is the case with Binance's latest auction, artworks.
Each NFT set to go under the hammer on August 31 during the Binance NFT Marketplace event, comes with a starting bid of 10,000 Binance USD (BUSD), or roughly $10,000.
BUSD is Binance's native stablecoin pegged to the U.S. dollar.
Mikhail Piotrovsky, the general director of the Hermitage Museum, will then certify the copy by signing them and indicating the exact time of each signature. The auction winners will also receive an exclusive NFT video showing Piotrovsky certifying the artworks.
Binance NFT eyes higher trading volume
Launched in June this year, Binance NFT Marketplace features digital works built with Binance's own blockchain infrastructure, aiming "to provide the largest NFT trading platform in the world with the best minting, buying and exchanging experience."
However, trading volumes on the platform so far have been relatively low.
Per a blog post published on August 16, since its inception, Binance NFT Marketplace has seen 25 million BUSD in sales, while onboarding 400 creators worldwide.
To put that in perspective, data from DappRadar shows that trading volumes at OpenSea, a leading Ethereum-based NFT marketplace, surpassed $250 million in the last 24 hours, with the weekly volumes skyrocketing above $1 billion for the first time last week.
The recent partnership with the State Hermitage Museum may very well be a play to boost Binance's figures. Whether this actually occurs, however, remains to be seen.
30 August 2021 15:14