Cryptocurrency Can Help Save Afghanistan, Says Ethereum, Cardano Co-Founder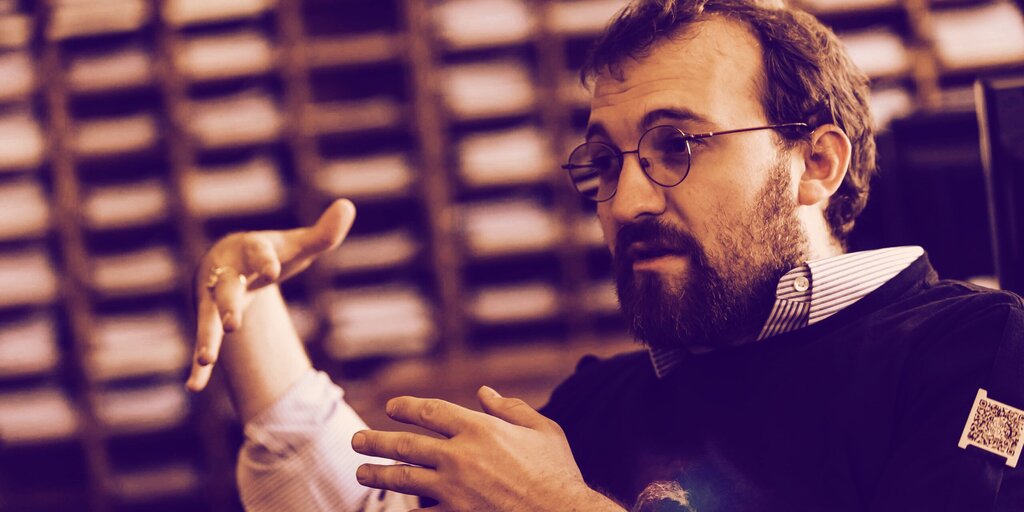 Ethereum co-founder Charles Hoskinson today said that cryptocurrencies will come to the rescue in Afghanistan. 
Hoskinson, who is also the founder of Cardano, the third-largest digital asset by market cap, told CNBC in an interview yesterday that crypto could be used as a tool to fight against the Taliban. 
He didn't explain exactly how crypto would do this—but hinted that privacy could be something that is useful for the country's citizens.
"It is my belief that cryptocurrencies are going to play a larger role in Afghanistan this time around, in the war for and against the Taliban forces," he said. "There is going to continue to be civil war and conflict and they are going to need resources," he added, noting that crypto was already in Afghanistan. 
Cryptocurrency use—especially Bitcoin use—has spiked in Afghanistan since the U.S. and its allies chaotically exited the country after a 20-year. Afghanistan has one of the fastest rates of cryptocurrency adoption, according to blockchain analytics firm Chainalysis. 
The Taliban has taken advantage of the U.S. exit to reassert control, leading to many deaths, including a suicide bombing last week killed 13 American service members and 169 Afghans.
A number of high-profile Bitcoin advocates used the situation in Afghanistan last week to make crude jokes, while others made wide-eyed suggestions about the way cryptocurrencies could be used to escape the economic control of repressive regimes.
Likewise for Hoskinson, cryptocurrency is an opportunity for the war-torn country. He said that it would be "interesting" to see how cryptocurrency "gets integrated into statecraft" and how it could be used as "resistance against a regime" that "doesn't care for the rights" of its people. 
Hoskinson was one of the co-founders of Ethereum, the second biggest crypto by market cap. He then founded Cardano, which is just one step below Ethereum in terms of market cap size. 
The cryptocurrency surged to this spot recently—with its price rallying and touching all-time highs—after Hoskinson announced the network would soon include smart contracts: computer code that performs prescribed instructions. The idea, Hoskinson and his team hope, is that Cardano will compete with Ethereum as the go-to network to run DeFi apps, which aim to replace banks and brokers by automating lending and borrowing. 
1 September 2021 20:47