El Salvador Buys the Bitcoin Dip as Top Coins Tumble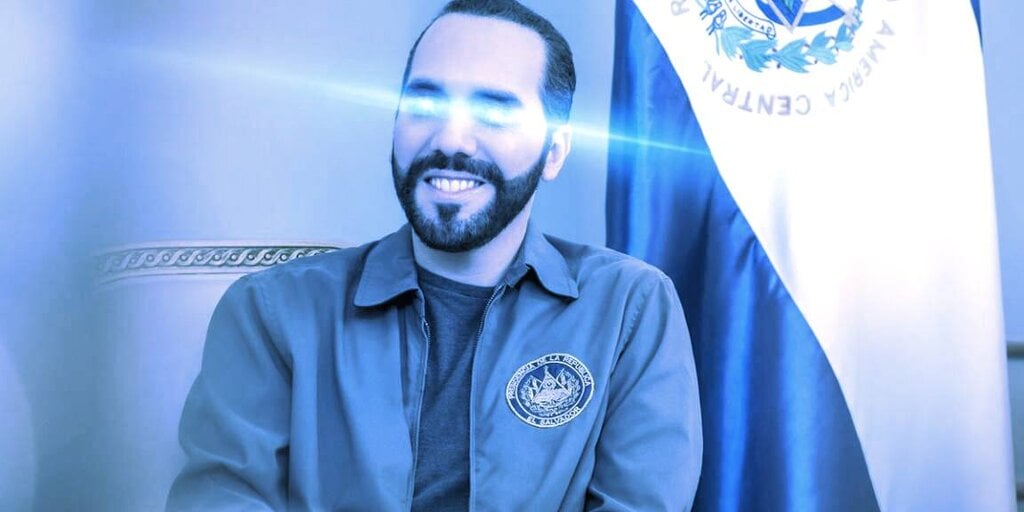 Nayib Bukele, the president of El Salvador, revealed that the Latin American country has purchased 150 more Bitcoin while prices were declining on Monday morning.
According to data from CoinGecko, the leading cryptocurrency plummeted by 6.9% over the last 24 hours, changing hands around $45,000 by press time.
Other top cryptocurrencies, including Cardano (ADA), XRP, Solana (SOL), and Polkadot (DOT), all shed double-digits over the day, while Ethereum, the second-largest cryptocurrency by market cap, is down 9.2%, currently trading at $3,137.
"They can never beat you if you buy the dips," Bukele tweeted, adding that this can well be considered "presidential advice."
With the latest purchase, El Salvador now holds 700 Bitcoin worth about $31 million.
They can never beat you if you buy the dips.

— Nayib Bukele (@nayibbukele) September 20, 2021
Bukele's government purchased its first 400 Bitcoin on September 6, the day before El Salvador became the first country in the world to formally recognize cryptocurrency as legal tender.
Bitcoin was trading just below $53,000 at the time, but plummeted by more than 10% the next day following the launch of El Salvador's official Chivo Wallet, with technical issues marring the start of the country's crypto experiment.
El Salvador was quick to grab the opportunity, though, with a purchase of 150 more Bitcoin that same day, increasing the country's crypto reserves to a total of 550 BTC.
It appears the discount is ending

Thanks for the dip @IMFNews. We saved a million in printed paper.

El Salvador now holds 550 bitcoin.#BitcoinDay #BTC 

— Nayib Bukele (@nayibbukele) September 7, 2021
Bukele under fire
As El Salvador's Bitcoin buying spree continues, the country's government is reportedly facing an investigation into its Bitcoin purchases and installation of crypto ATMs.
According to a Reuters report last week, El Salvador's Court of Accounts—the body that oversees the country's public spending—received a complaint from Cristosal, a human rights and transparency group, in which it expressed concerns over the government's financing of Bitcoin purchases.
Citizens have also been critical of the government's crypto experiment.
Last week, on the country's independence day, more protests escalated in El Salvador, with people taking to the streets with "We don't want Bitcoin" and "No to dictatorship" banners and even burning down a Bitcoin ATM in San Salvador, the country's capital.
20 September 2021 09:23