El Salvador Takes 'First Steps' to Mining Bitcoin With Volcanoes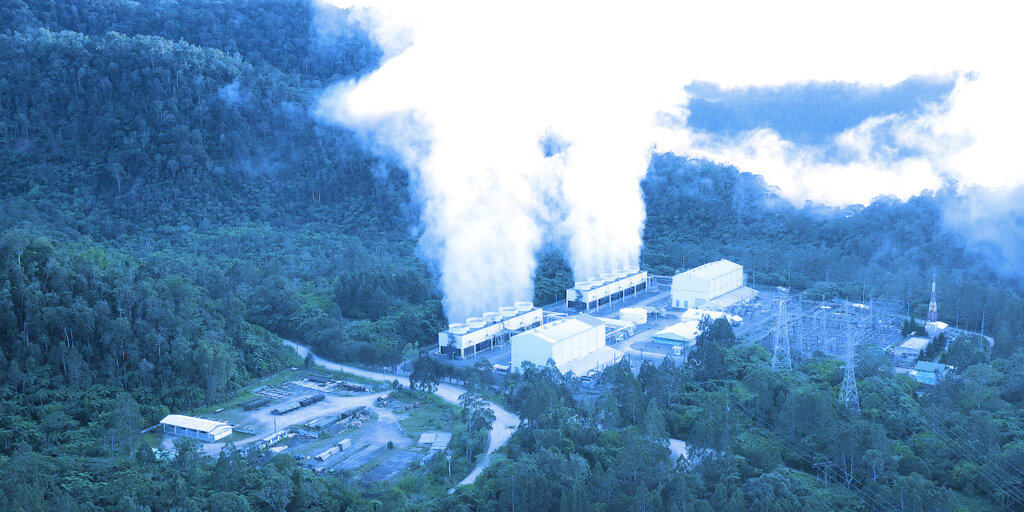 El Salvador's president has said via a Twitter video that the country started its project to use geothermal energy—from volcanoes—to mine Bitcoin. 
President Nayib Bukele, an avid Twitter user, posted the video yesterday with the caption, "First steps," accompanied by a volcano emoji. 
The short clip, which already has 1.8 million views, showed a data center in a forest. It then zoomed in on a worker inside the center hooking up a wire to a Bitcoin mining machine. Bitcoin mining is the energy-intensive process of using powerful computers to verify transactions on the blockchain. 
First steps…

#Bitcoin pic.twitter.com/duhHvmEnym

— Nayib Bukele (@nayibbukele) September 28, 2021
Bitcoin mining has come under scrutiny lately because of the sheer amount of energy it uses. More and more mining companies are now looking for clean energy to produce the asset. 
Bukele said in June that El Salvador's state-owned electricity company LaGeo would use "very cheap, 100% clean, 100% renewable, 0 emissions energy from our volcanos" to mine Bitcoin. 
El Salvador controversially made Bitcoin legal tender in the country on September 7. It is the first country in the world to do so. 
The idea is the brainchild of the country's millennial president, who came to power in 2019. Despite Bukele being popular in the country (recent polls put his approval rating above 80%), the president's Bitcoin Law has been criticized by the likes of the World Bank—and some Salvadorans.
Citizens slammed the idea earlier this month when thousands took to the streets to protest against the president—which were the biggest protests since Bukele took power, according to local media. 
El Salvador's Bitcoin Law says that businesses have to accept payment in Bitcoin if they have the technology. 
Citizens don't have to use it but are encouraged to do so by the government: there is a state wallet, called Chivo, and those who download it to their smartphone are rewarded $30 in Bitcoin. Salvadorans have shared images on Twitter of their cryptocurrency gifts since using the wallet. 
The wallet had technical issues at first but Bukele now claims more citizens are using the wallet than any bank in the country. 
29 September 2021 17:27