Twitter Shares Sneak Peek of Its Ethereum NFT Verification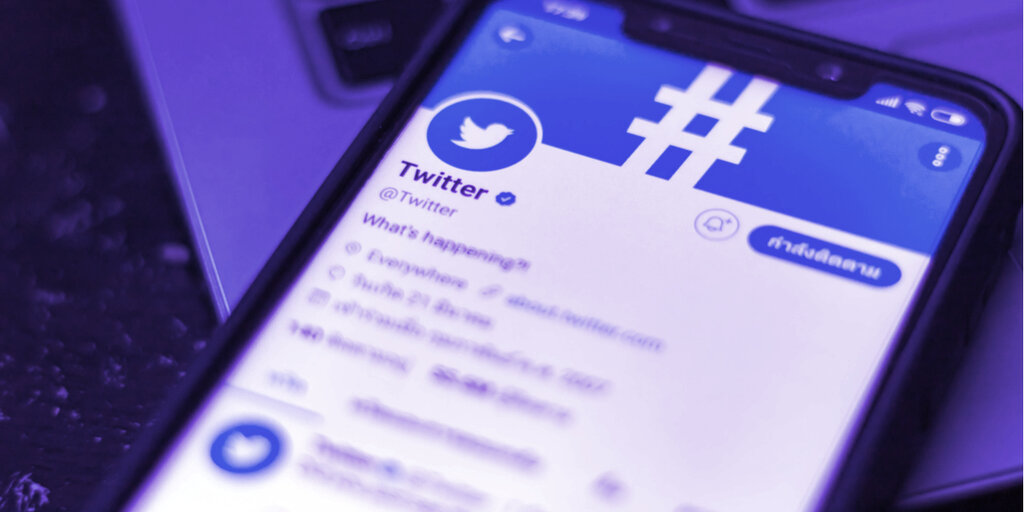 The Crypto Twitter elite either covet or deride the blue-check mark atop their profile, which both verifies the authenticity of the account and separates them from the hoi polloi.
But like it or not, Twitter verification is coming for NFTs, the digital tokens that represent ownership in a real or virtual asset. A developer with the company today shared early, experimental glimpses of the feature.
Twitter Spaces software engineer Mada Aflak showed a quick demo in which a person would click on their avatar and select an NFT from their crypto wallet. After downloading their NFTs from OpenSea, a popular marketplace for the digital collectibles, they can put the NFT in their avatar—complete with the customary blue checkmark to show that they're the true owner of the image. 
As promised, here is the first experiment. Feedbacks and ideas are welcome https://t.co/TDyhibCXfG pic.twitter.com/2ifru9T2Pa

— Mada Aflak (@af_mada) September 29, 2021
Aflak stressed that this is just an experiment with a mockup—nothing is final—and she solicited questions and suggestions from users. But it's an exciting step forward for the feature.
NFTs have become akin to social currency of late as devotees of Ethereum and other smart contract blockchains have recently begun posting their digital possessions as profile photos. But the nature of NFTs, many of which are JPEGs, means that anyone can copy and paste someone else's NFT into their own profile image. Just as there are multiple fake Vitalik Buterin accounts, now there could be multiple accounts with the same Bored Ape.
Twitter's NFT feature should solve for that, but not everyone thinks it will. Bitcoin maximalist grublés (no blue check mark) of blockchain tech firm Blockstream wrote: "Twitter's NFT authentication looks incredibly easy to defeat, and will just devolve into a pile of disputes which will ultimately be resolved by a Twitter person in a cubicle somewhere, proving the 'centralization, but with more steps' meme we've come to know and love about ETH."
While it's hard to reach that conclusion from a mere mockup video, it's still unclear how committed the Jack Dorsey-led tech firm is to creating tools for users of Ethereum, where the bulk of NFTs originated. Dorsey, a Bitcoin proponent, is famously averse to Ethereum, saying in June he wouldn't invest in it. In a press conference last week announcing the feature (along with Bitcoin tipping), executive Esther Crawford went out of her way to avoid using the E-word. 
"By allowing people to connect their Bitcoin wallets, they can track and showcase their NFT ownership on Twitter," Crawford said. Nonetheless, Aflak's online demo showed a glimpse of prominent Ethereum wallet MetaMask.
29 September 2021 18:28