Ethereum NFT Market OpenSea Hits Best Day in a Month as CrypToadz Sales Surge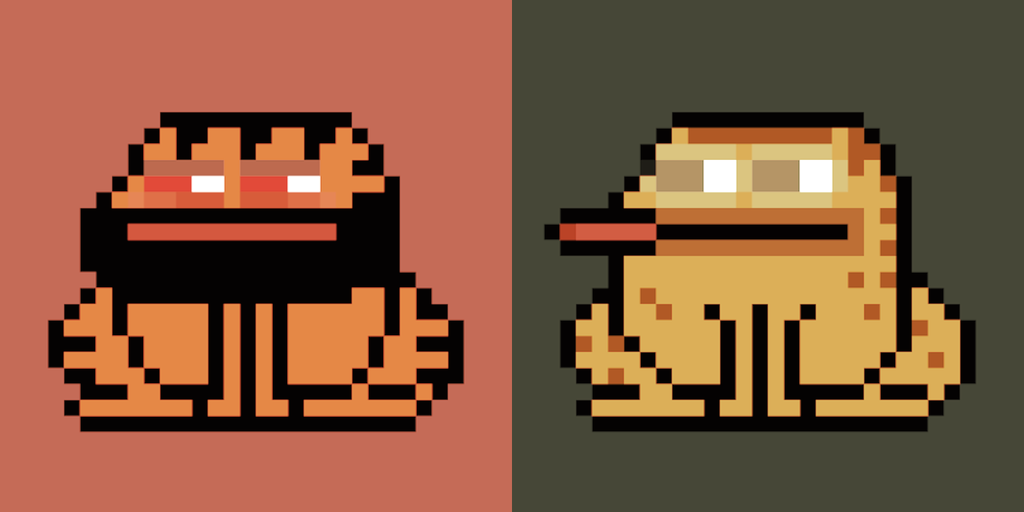 Sales of NFT collectibles ticked up over the weekend, as leading marketplace OpenSea recorded its highest single day of trading volume in nearly a month. Leading the charge this time around are pixel-based toad avatars, which are suddenly coveted by collectors.
OpenSea notched $136.8 million worth of NFT trading volume on Sunday, per data from Dune Analytics, marking the highest single-day tally in nearly a month—since hitting $138.5 million worth on September 5. Trading volume has been trending upward on the marketplace over the last week following wider declines throughout much of September.
The Ethereum-based marketplace surged to new peaks in August, amassing nearly $3.5 billion worth of trading volume for the month—a more than 10x rise over July, which had been its previous best month to date. August's surge included a single-day record of nearly $323 million worth of NFT trading on August 29.
September's figures sank from those towering highs, and top collections like Art Blocks and Bored Ape Yacht Club likewise saw less trading last month—as did popular projects that don't trade on OpenSea, such as CryptoPunks and NFT game Axie Infinity. An NFT acts like a deed of ownership for a digital item, whether it's an image, video file, or something else entirely.
Despite some recent doom-and-gloom chatter around the declining market, OpenSea's final numbers actually weren't far off of August's, with more than $3 billion between both Ethereum and Polygon-based sales. All the while, there have been top-dollar NFT sales—such as an Art Blocks "Ringers" NFT that sold for $6.9 million worth of ETH on Saturday—while prominent new NFT collections are still dropping and selling out.
48 ETH spent on CrypToadz #123. A rare "Licked – Warped" toad that I vibe with. Love the colors. That takes the pool to 98 ETH spent, and 122 ETH left.

Time will tell if this CryptoPunks sale ages well or not. Compared to what I'm buying with the funds.

Fun social experiment. pic.twitter.com/jOmkJn98Nw

— Beanie (@beaniemaxi) October 3, 2021
One of those collections that launched recently and sold out was CrypToadz by GREMPLIN, which debuted in early September and sold about $17.7 million worth of NFTs during its first week. Secondary market sales since then have been up and down, including several days with less than a million dollars' worth of volume. However, a climb in sales over the last week culminated with a boom in trading and a surge on the price floor on Sunday.
More than $19 million worth of CrypToadz were traded on Sunday, setting a new daily record for the collection, per data from CryptoSlam. To date, the collection has yielded $88 million worth of trading. According to CryptoSlam, it's the most popular NFT collection over the last 24 hours, edging out Axie Infinity by less than $1 million worth of volume.
The average sale price has climbed significantly over the last week, as has the price floor: the cheapest available CrypToadz NFT as of this writing costs 11.2 ETH—about $37,000. The original minting price for CrypToadz was just 0.069 ETH, or about $225 today.
The Solana NFT market is also on an upswing this week, with Solanalysis reporting nearly $156 million of trading volume over the last week on the rising Ethereum alternative. That's an increase of 13% over the previous week, and the total includes the $2.1 million sale of a Solana Monkey Business NFT from Friday.
4 October 2021 16:58