Ethereum NFT Sales Yield Over $650K for Journalistic Causes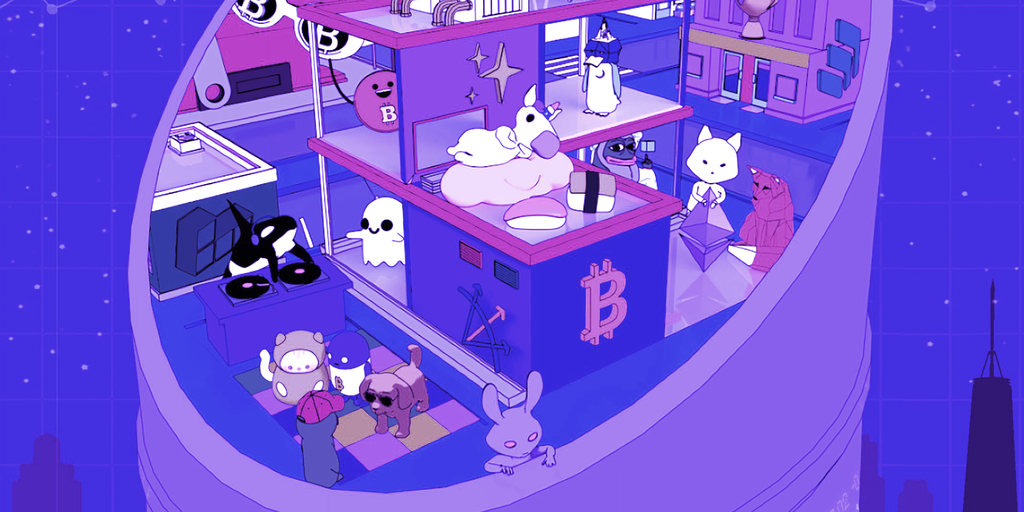 Popular NFT artist pplpleasr and business publication Fortune ran a unique experiment last month with the creation of Ethereum-based NFT magazine covers that could look different based on who bid on them. And there's another distinctive hook to the promotion: half of the proceeds have been donated to organizations supporting a free press.
Today, Fortune and pplpleasr disclosed the beneficiaries of half of the proceeds from August's auctions, which ultimately raised over 429 ETH, or $1.3 million at the time the auctions closed. Ultimately, half of that—over $658,000 worth at yesterday's exchange rate—was split between four press organizations.
Reporters Without Borders, The GroundTruth Project, The Institute for Nonprofit News (INN), and The Committee to Protect Journalists each received nearly $165,000 worth of ETH from the sale of the NFTs. In a post today, Fortune lauded the recipients as being "worthy organizations that support a free press and public service journalism."
"It's no secret that the economic support system for great journalism has been challenged over the last two decades, and that journalists around the world are increasingly under attack from oppressive and authoritarian regimes," reads the post from Fortune CEO Alan Murray. "Fortune and pplpleasr are happy to do our part to help."
The donations were handled through Endaoment, a crypto-centric charity platform. Collectively, they form the first grants from the Fortune Journalism PleasrFund, which will accept further cryptocurrency donations and distribute them in future increments of $25,000 to organizations chosen by Fortune and pplpleasr.
"We are delighted to be part of this innovative new approach to philanthropy," INN CEO and Executive Direct Sue Cross wrote in a post. "This fund is an example of a growing trend in which individuals and organizations are investing in journalism as an essential public service."
In August, Fortune revealed that its latest cover story would focus on the burgeoning world of decentralized finance (DeFi) and other crypto industry happenings, and feature a cover designed by pplpleasr. The artist (a.k.a. Emily Yang) has worked with DeFi protocols such as Uniswap and Aave, as well as releasing digital artwork sold as NFTs.
256 editions. 1Ξ. Aug 6, 12pm EST. be there or be square
(there will also be a special edition of 3 on auction, watch video for more alpha)@FortuneMagazine @manifoldxyz https://t.co/Nn7ZAzaAXt pic.twitter.com/1QDNCEzuJV

— pplpleasr (@pplpleasr1) August 5, 2021
To mark the occasion, Fortune opted to release the magazine cover as a limited series of NFT collectibles, as well, with 256 standard edition NFTs sold at a fixed price and three enhanced editions that were auctioned off on the OpenSea marketplace.
An NFT acts like a deed of ownership to nearly any kind of digital item, including still images, video files, interactive video game items, and more.
The three limited-edition NFTs were designed with an extra feature: the design could change based on whether certain notable crypto industry personalities placed a bid with their known public Ethereum wallet. Ultimately, it meant that any of the three NFTs could look different from the others once the auction ended and the NFT was minted on the Ethereum blockchain.
That feature was encoded in the smart contract that powers the NFTs. Smart contracts are bits of code that perform set instructions, and they are instrumental to the operation of DeFi, NFT collectibles, and decentralized applications (dapps).
Fortune isn't the first print magazine to release its cover artwork as collectible NFTs. Back in March, TIME auctioned off four NFT magazine covers and raised about $446,000 worth of ETH in the process. Other publications, such as Playboy and SPIN, have also revealed plans to tap into their respective libraries to create branded NFTs.
20 September 2021 19:51