eToro Launches Investor Index of Top DeFi Tokens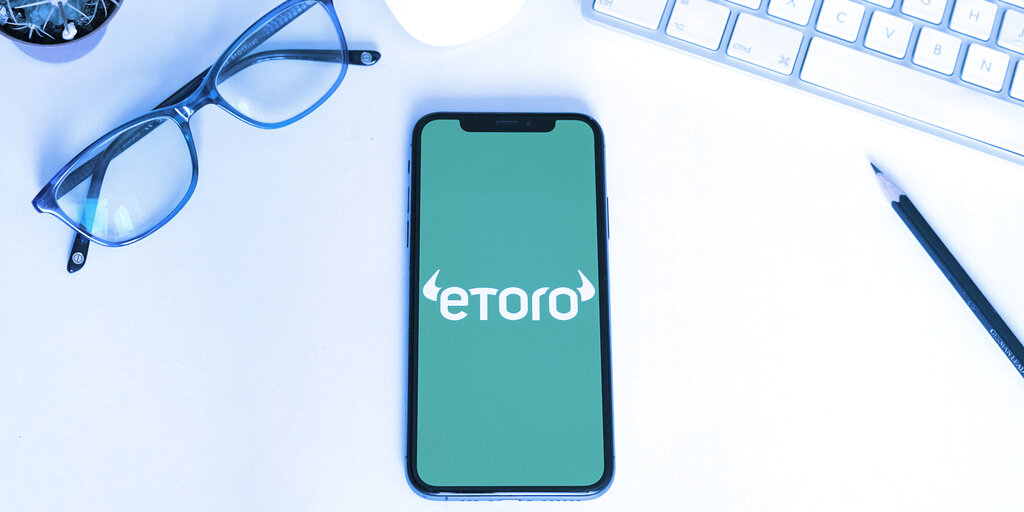 Social trading and investment platform eToro has today announced the launch of DeFi CopyPortfolio, a new product that offers users exposure to a basket of projects in the decentralized finance (DeFi) ecosystem.
DeFi, a fast-growing sector of the crypto industry, exploded to popularity last year, offering many traditional financial services, like lending and borrowing, however without centralized intermediaries like banks or brokers. DeFi mostly relies on smart contracts, or bits of code that self-execute under certain predetermined conditions.
eToro's brand new DeFi portfolio includes such protocols as Ethereum (ETH), Uniswap (UNI), Chainlink (LINK), Aave (AAVE), Compound (COMP), Yearn.finance (YFI), Decentraland (MANA), Polygon (MATIC), Algorand (ALGO), Basic Attention Token (BAT), and Maker (MKR).
By offering a dedicated DeFi product, the Israeli-based platform hopes to save its customers time they would otherwise spend on researching each protocol individually.
"By packaging up a selection of crypto assets in a DeFi CopyPortfolio, we're doing the heavy lifting and enabling our customers to gain exposure and spread the risk across a variety of cryptos," said Dani Brinker, head of portfolio investments at eToro.
The offer comes with a small catch, however, as the initial investment starts from $1,000—the minimum amount required to give traders access to all the tools and charts to track the DeFi portfolio performance.
Etoro's deeper dive into DeFi
eToro, which to date has raised over $270 million, is no stranger to the DeFi space, as it already offers spot trading for Chainlink, Uniswap, Yearn.Finance, Compound, and Maker, among others.
Last month, the company published its Q2 2021 financial results showing a sharp increase in newly registered users—2.6 million new customers, or a 121% increase over the same period in 2020.
Between April and June, the platform also recorded a total of $362 million in commissions—an increase of 125% from the same period in 2020.
Despite the positive results, eToro's CEO Yoni Assia told Decrypt that possible regulation of the DeFi space could have a negative impact on the price of tokens.
"There's no doubt that we'll see more regulators looking at this industry and, in the name of consumer protection, trying to create rules and regulations to prevent problems in areas such as fraud," Assia said back then.
Prior to that, the U.S. Securities and Exchange Commission chair Gary Gensler suggested that DeFi projects could be selling unregistered securities and that eventually, they are likely to fall under the purview of regulators.
23 September 2021 14:29