European Institutional Investors Are Embracing Ethereum DeFi: Chainalysis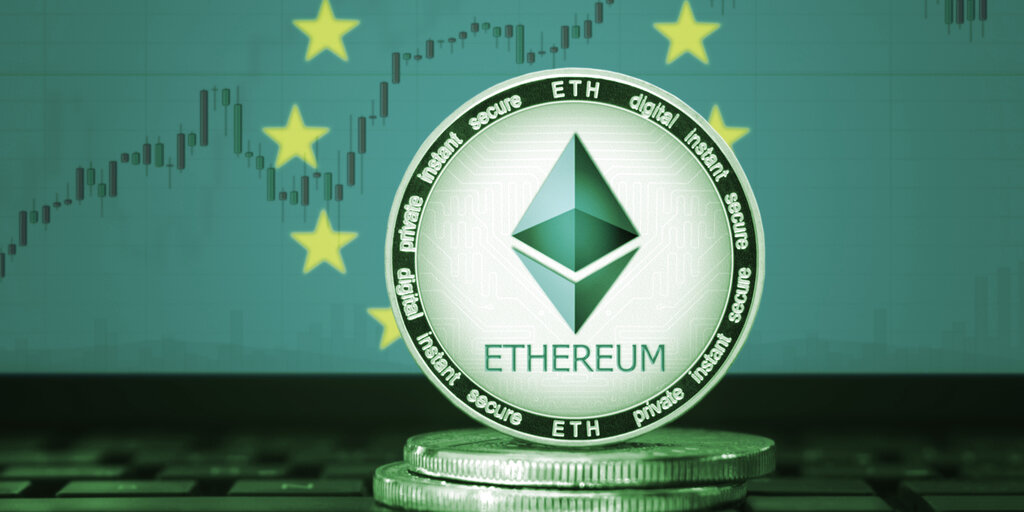 The region of Central, Northern, and Western Europe (CNWE) has become the world's largest cryptocurrency economy thanks to the proliferation of decentralized finance (DeFi), according to the latest report by crypto analytics firm Chainalysis.
Per the report, CNWE has received more than $1 trillion worth of crypto in the past 12 months which amounts to 25% of the corresponding global activity in total.
"Having ranked second last year, CNWE's new position in the top spot is the result of tremendous growth starting in July 2020, combined with a relative decline in activity in Eastern Asia," the researchers said.
DeFi is a blanket term for a network of decentralized, non-custodial financial protocols focused on lending, yield farming, crypto derivatives, and other products. DeFi allows regular users to participate in a sprawling financial system without the need for any third-party intermediaries such as banks and other financial institutions.
Larger traditional institutional players have been paying increasingly more attention to DeFi, and this trend was most prominent in CNWE's crypto sector, according to Chainlaysis.
"CNWE's transaction volume grew significantly across virtually all cryptocurrencies and service types, but especially on DeFi protocols. An influx of institutional investment, signaled by large transactions, drove most of the growth, though retail activity also increased," the researchers noted.
For example, the combined value of large institutional-sized transactions—i.e. transfers worth $10 million or more—reportedly grew from $1.4 billion in July 2020 to $46.3 billion in June 2021, making up more than 50% of all CNWE activity.
The data shows that over the last 12 months, the majority of large institutional-sized transfers went to DeFi platforms. Given that, it's not surprising that the majority of those large institutional transfers were made in Ethereum (ETH) and Wrapped Ethereum (WETH), an ERC-20 token of equivalent value to Ethereum commonly used in DeFi protocols.
"DeFi protocols represent three to four of the top five services in most months, with Uniswap, Instadapp, and dYdX making frequent appearances. Binance and Coinbase, meanwhile, remain the most popular centralized exchanges," the researchers explained.
In terms of value received, the United Kingdom leads by far among other CNWE countries. Over the past year, the U.K. received about $170 billion in crypto transactions, 49% of which was the value sent to DeFi.
Apart from Britain, other EU countries such as France, Germany, the Netherlands, and Switzerland round out the top five in this regard, per the report.
Ethereum and Wrapped Etherum became the most popular cryptocurrencies in almost every CNWE country, outpacing Bitcoin in terms of sheer volume. In the U.K., for example, Bitcoin makes up 27% of the total crypto transaction value while ETH and WETH made up 40%.
"Overall, though, while there are small differences between the individual countries' exact breakdown of activity, one thing is clear: CNWE has become the world's biggest cryptocurrency market, and its growth over the last year was largely driven by institutional investors and other whales moving into DeFi," the researchers concluded.
29 September 2021 13:40