Galaxy Digital, Invesco File Joint Physical Bitcoin ETF Proposal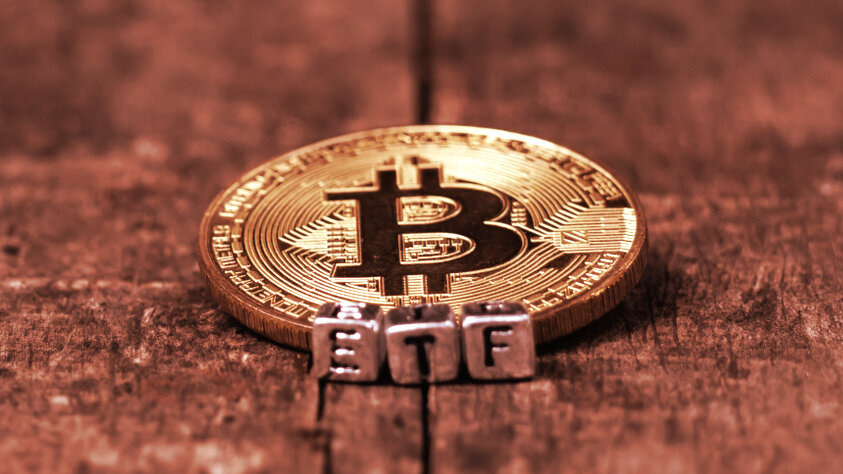 Asset managers Galaxy Digital and Invesco have teamed up to submit a joint application for a Bitcoin exchange-traded fund (ETF) backed by the actual underlying asset.
A Bitcoin ETF is a publicly-traded investment vehicle designed to track the value of the leading cryptocurrency, with shares in the fund—if one is ever approved—trading on a traditional stock exchange. In essence, Bitcoin ETFs would give investors exposure to Bitcoin without the hassle of purchasing and storing the actual asset.
According to an SEC filing from Tuesday, the Invesco Galaxy Bitcoin ETF will custody physical Bitcoin, while tracking the performance of the Bloomberg Galaxy Bitcoin Index.
The new fund is yet to announce the exchange its shares would trade on if approved, nor have they revealed the ticker symbol or the custody company.
The U.S. Securities and Exchange Commission (SEC) has repeatedly denied or postponed decisions on a physical Bitcoin ETF, raising concerns over the cryptocurrency's volatility and risk of market manipulation.
During a live-streamed interview with the Washington Post on Tuesday, SEC chair Gary Gensler added that "there is not something standing behind [cryptocurrencies] other than what somebody else will pay for it."
Once again describing cryptocurrencies as "an asset class that's highly speculative," Gensler stressed that it is important for innovation not to "undermine the stability of the system."
Growing list of Bitcoin ETF hopefuls
Meanwhile, Bloomberg Intelligence analyst James Seyffart published an updated list of U.S crypto ETF filings, which starts with the Winklevoss Bitcoin Trust application first lodged in 2013 and ultimately rejected by the SEC in 2018.
Currently, there are over a dozen applications awaiting the SEC's approval, all filed under the 1933 Securities Act.
Here's the updated list of U.S. crypto ETF/fund filings. Invesco is partnering with Galaxy for this most recent 'physical' #Bitcoin ETF filing under the 1933 act. https://t.co/HDPmZ3AvnQ pic.twitter.com/CQjm4qDNxZ

— James Seyffart (@JSeyff) September 21, 2021
There are also nine pending applications for ETFs tied to Bitcoin futures contracts.
The latter style of application has risen in popularity in recent weeks following Gensler's remarks that the SEC could be more inclined to approve a Bitcoin futures ETF rather than a fund backed by physical assets.
Both Invesco and Galaxy Digital were among the first to apply for this type of fund last month. The latest addition to this list came on Tuesday after Illinois-based Amplify ETFs filed for an ETF seeking investments in Bitcoin futures, Canadian Bitcoin funds, and the wider decentralized finance (DeFi) ecosystem.
22 September 2021 09:46