Lockdown Thriller Movie to Be Released as Limited Edition 'Hybrid NFTs'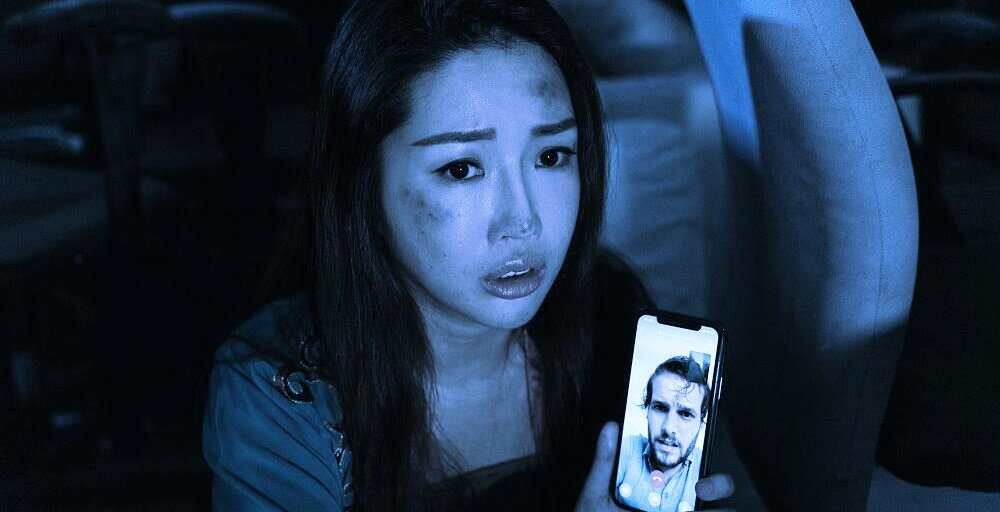 Billed as "the first NFT feature film in Asia," Lockdown will be released as a series of five NFTs in October by producers Phoenix Waters Productions and AMM Global, alongside "hybrid NFT company" Marvion Media. NFT tickets will also be made available for Lockdown's Hong Kong and UK premiers, per a press release issued by Marvion Media.
NFTs, or non-fungible tokens, are cryptographically unique digital assets that act as proof of ownership of associated media content, such as artwork, music, or in this case, a film.
The film in question, Lockdown, was shot around the world during the 2020 pandemic and focuses on an actor (played by Kevin Leslie) whose audition goes off the rails when the casting director (The Walking Dead's Xander Berkeley) forces him to pass a series of tests, threatening to kill his associates if he fails.
Announcing the first NFT feature film in Asia. https://t.co/ueE2ggfesb#marvion #marvionmedia #marvionmetaverse #metaverse #entertainment #blockchain #nft #hybridnft #hnft #nftcommunity #nftmarketplace #nftcollector #nftartist pic.twitter.com/FbnoBbpPtm

— Marvion Media (@marvion_media) September 20, 2021
Lockdown, NFTs, and IP
"Apart from the fact that this will be Asia's first NFT feature film, this will be the world's first Hybrid NFT (h-NFT)," Marvion Media's interim CEO Julian So said in a press release. 
Hybrid NFTs, or h-NFTs, are designed to address the thorny question of intellectual property (IP) rights associated with NFTs, So explained.
"Many NFT investors we have engaged with are unaware that as an NFT owner, they do not own the underlying IP associated with the artwork within the NFT smart contract," So said in a press release issued by Marvion Media. "The IP actually continues to reside with the artist. What this means is that NFT owners have no right to take legal action against IP infringements."
As well as digital content, the company's h-NFTs contain sales and purchase agreements, evidence of ownership of IP, transfer deeds, and ownership title information.
Lockdown isn't the first example of a film being released as an NFT; earlier this year, the documentary short Claude Lanzmann: Spectres of the Shoah became the first Academy Award nominee to be released as an NFT.
And in July 2021, it was announced that Anthony Hopkins' next film, Zero Contact, a sci-fi thriller shot during lockdown, would be released as an NFT through blockchain-powered film distribution platform Vuele. Different tiers of Zero Contact NFTs would be packaged with a variety of digital extras depending on the price point, producer Rick Dugdale announced, telling film industry publication Deadline that, "It creates scarcity in copies of the film, and protects against piracy."
22 September 2021 10:01