Tom Brady Open to Earn Part of Salary in Bitcoin, Ethereum, or Solana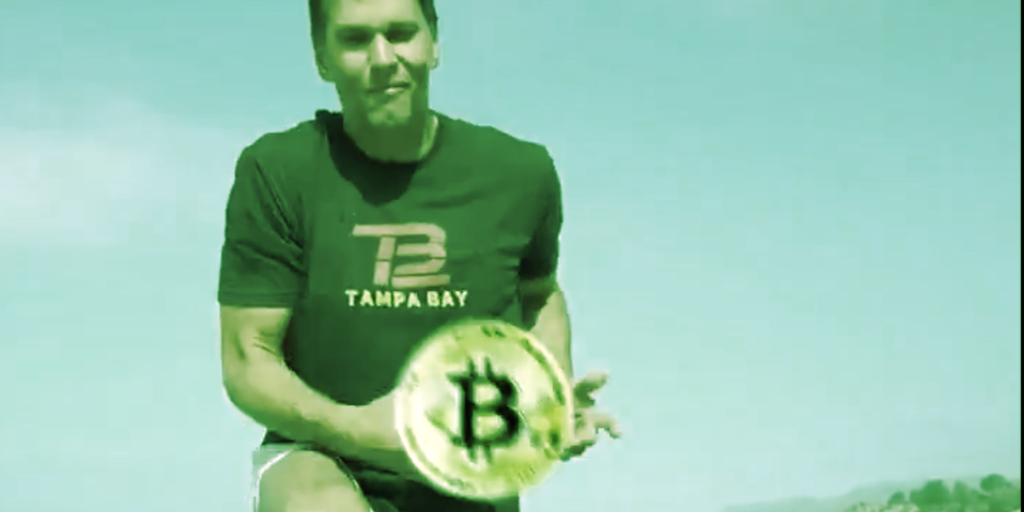 Tom Brady, the seven-time Super Bowl winner and quarterback for the Tampa Bay Buccaneers, has said he would be interested in receiving some of his salary in cryptocurrency. 
"I'd love to request that to get paid in some crypto and, you know, to get paid in some Bitcoin or Ethereum or Solana tokens," Brady said on a SiriusXM podcast earlier this week. 
New episode of "Let's Go!" with the best in the business, @JimGrayOfficial, is out now. We're talking more than just Week 2! https://t.co/PgPkLOPBtR pic.twitter.com/CWCyY0RRNe

— Tom Brady (@TomBrady) September 21, 2021
"I think it's an amazing thing that's happening in the world with the way the world is becoming more digital. And these digital currencies, along with a lot of, if you look how the way the world is going, with all these different digital mediums and how they're impacting currencies," Brady added. 
This is not the first time Brady has forayed into the cryptocurrency industry. In June, he and his wife Gisele Bündchen took an equity stake in FTX, a crypto exchange led by Sam Bankman-Fried. 
"It's an incredibly exciting time in the crypto world and Sam and the revolutionary FTX team continue to open my eyes to the endless possibilities," Brady said at the time. 
The relationship between the exchange operator and Solana is also well-known in the crypto industry.
In January of this year, Bankman-Fried offered a trader—who was bearish on Solana—to buy out all of his Solana tokens at a price of $3 per token. The trader did not take Bankman-Fried up on his offer, but the FTX CEO remains bullish on the Solana project.
"Think of me basically as a fanboy. I think it's a really cool product," Bankman-Fried said in August, adding that "of the currently existing blockchains, it is maybe the only one, or at least one of the very few, which is being built in a way that it has a really plausible chance of eventually being able to host gigantic applications."  
The NFL world's crypto embrace
Brady isn't the only NFL player to get on board with crypto in recent months. 
In December of last year, Russell Okung, offensive tackle for the Carolina Panthers began converting half of his NFL salary into Bitcoin. 
Following his lead, Kansas City Chiefs tight end Sean Culkin announced in April of this year that he would trade his NFL earnings for Bitcoin. 
NFL franchises are getting in on the action, too. In May, the New York Football Giants announced a partnership with crypto asset management firm Grayscale.
22 September 2021 10:12