OCC Chief Calls Crypto, DeFi 'Fools Gold'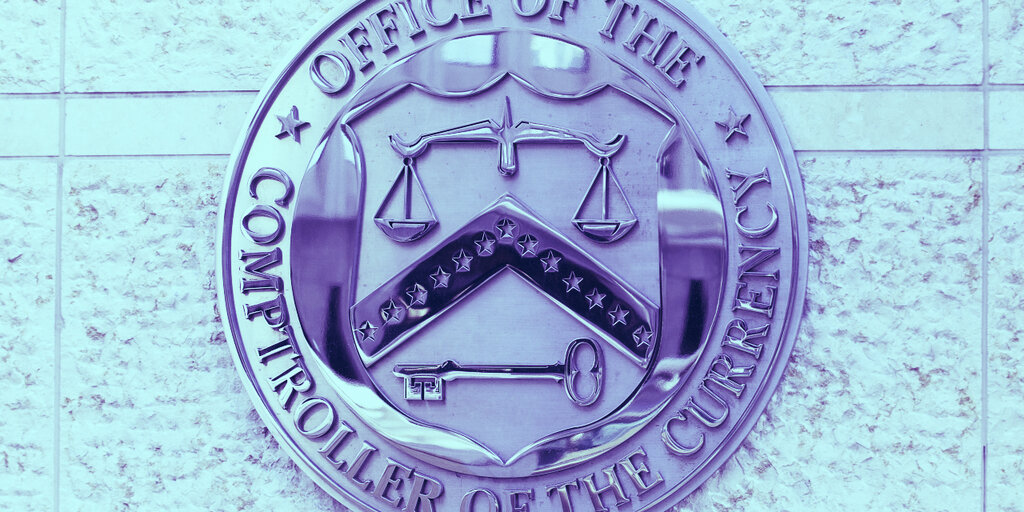 As crypto markets take a thorough beating this week, acting chief of the U.S. Office of the Comptroller of the Currency (OCC) Michael Hsu warned investors that cryptocurrencies may be "fools gold." 
In a speech delivered to The Blockchain Association, Hsu outlined his belief that today's nascent crypto industry has reminded him of the financial climate before the global recession in 2008.
"I have seen one fool's gold rush from up close in the lead up to the 2008 financial crisis," he said. "It feels like we may be on the cusp of another with cryptocurrencies (crypto) and decentralized finance (DeFi)."
DeFi is a sector of crypto that replicates many popular traditional financial services like lending and borrowing without the need for centralized brokers. At press time, the sector boasts more than $160 billion in total value locked, according to analytics platform Defi Llama.
Hsu had a front-row seat during the 2008 crisis, working as an economist for the U.S. Securities and Exchange Commission at the time. 
During his speech on Tuesday, Hsu compared the optimistic, and often deeply academic, climate around "innovative" credit derivatives back then with the overall intellectual climate and promises of crypto today. 
"[Credit derivatives] relied heavily on math and financial engineering. The intellectual challenges and the money attracted the brightest minds from finance to physics. They believed that they were leading a financial revolution, creating an entirely new asset class, using an entirely different set of models," he said.
Hsu also took aim at the DeFi sector for promising returns without outlining clear answers about how those returns are generated. 
"A wide range of DeFi platforms offer staking, yield farming, or liquidity mining. All of these are marketed as passive investing plays," he said. "No active buying and selling is necessary. How are the returns generated? It is hard to get straight answers that don't quickly devolve into crypto speak."
Crypto comes under scrutiny
Yesterday's speech is the second time this month that Hsu has publicly compared the blockchain industry with the pre-crisis world of finance. 
At the beginning of the month, Hsu appeared on a Banking With Interest podcast and spoke about how the 2008 crisis is informing his current policy approach. 
Crypto has also been facing similar scrutiny from the SEC recently. 
Last month, SEC chief Gary Gensler told the Wall Street Journal that he is in favor of regulating DeFi. A couple of weeks later, he delivered a speech to the European Parliament calling crypto "highly speculative." 
22 September 2021 11:33