Gary Vee Plots Conference for VeeFriends NFT Holders, Christie's Auction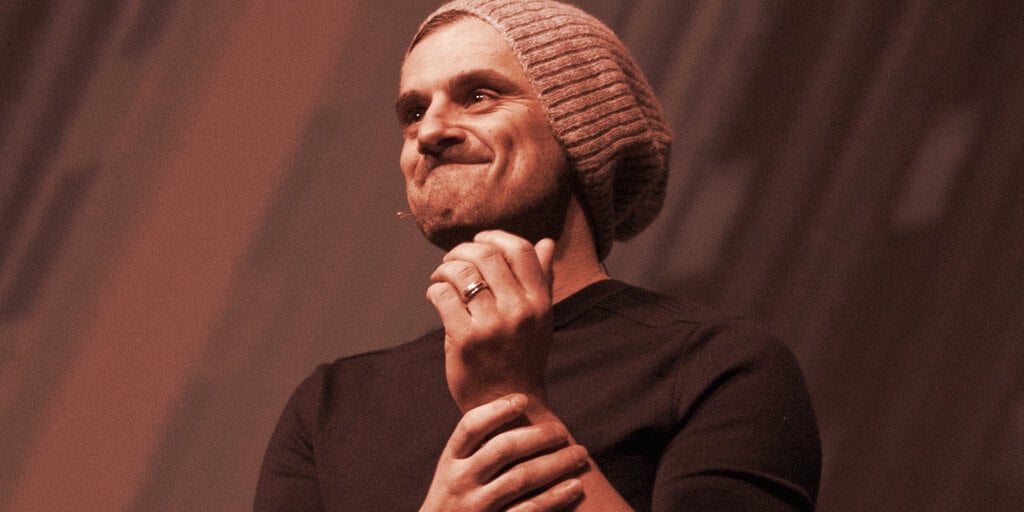 Investor and social media personality Gary Vaynerchuk (a.k.a. "Gary Vee") is a leading advocate for NFTs, as his $3.7 million CryptoPunk and frequent tweets suggest. But he's also a creator of NFTs, thanks to his VeeFriends collection, and now he's following through on promises to cultivate the community of collectors with live events.
On Friday, Vaynerchuk announced VeeCon 2022, the first of three planned annual conferences that will be exclusive to VeeFriends holders. Each NFT will act like a ticket to the event, which will be held at U.S. Bank Stadium in Minneapolis, Minnesota from May 19-22, 2022.
In other words, the 10,255 existing VeeFriends NFTs are the only available entry passes into the event, which will not be open to the public. Specific plans have yet to be detailed, but the event promises notable keynote speakers, panel discussions, entertainment, and "collaborative experiences."
When Decrypt spoke with Vaynerchuk about the launch of the Ethereum-based VeeFriends in May, he described his plans for VeeCon as "a mix of Davos and South by Southwest, a little of pop culture… a little of summer camp."
An NFT acts like a deed of ownership to a rare digital item, whether it's an image, video file, or something else entirely. In this case, the VeeFriends are based on Vaynerchuk's own marker illustrations. But with the announcement of VeeCon 2022, now they're more than just collectible digital images.
Formalizing the community around Vaynerchuk was a key part of the creation of VeeFriends. Vaynerchuk is a noted author and speaker who is highly engaged with his fanbase on social media, and the NFT collection offers the opportunity to buy into a club of sorts with exclusive benefits.
Other NFT projects offer ongoing benefits, such as Bored Ape Yacht Club with its additional NFTs and Nouns with its DAO membership, but VeeFriends is more focused on access to Gary Vee and associated resources.
VeeFriends generated $23 million in primary sales, and secondary market activity has picked up since Friday's VeeCon 2022 announcement. Monday was the collection's best day yet for secondary sales, with nearly $4.4 million worth of trading volume, per data from CryptoSlam. All told, the collection has yielded more than $72 million worth of secondary trading to date.
Today, Vaynerchuk also announced that he will auction off five of the original VeeFriends illustrations—not the NFTs, but the physical drawings themselves—at a Christie's auction in October.
Christie's pic.twitter.com/YGxkeyZ3KE

— Gary Vaynerchuk (@garyvee) September 14, 2021
"My parents grew up loving auctions and auction houses. I'm sure I got my collecting DNA from them," Vaynerchuk told Decrypt today. "To see my art in a Christie's auction, 98% of my energy is just thinking about my parents and what that might feel like for them, and that brings me incredible joy."
"The other 2% is left for my community, which believed in me in May. Knowing that this status and awareness—and opportunity of building the brand—will affect them directly is where my heart lies," he said.
14 September 2021 22:09