How Binance Is Addressing P2P 'Pain Points' in Africa's Crypto Boom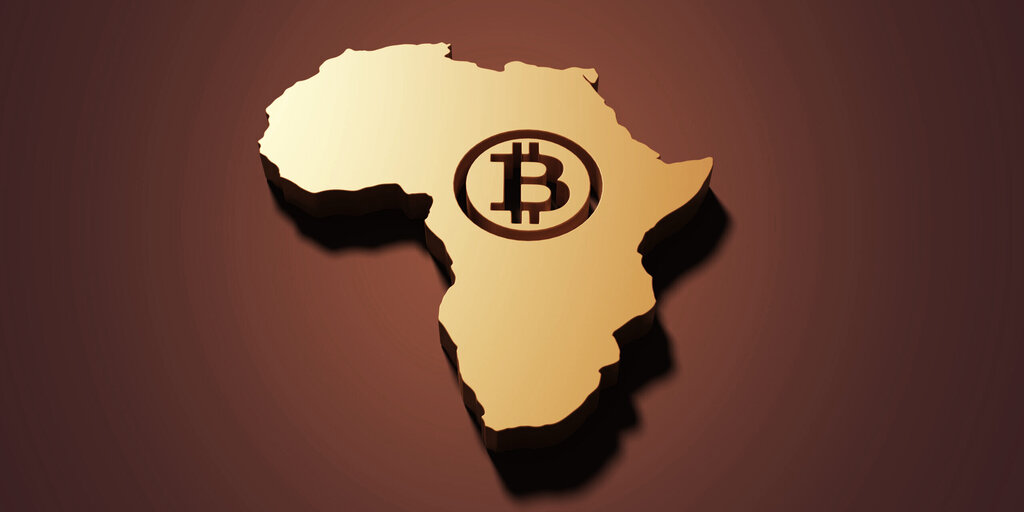 In 2013, before peer-to-peer (P2P) exchanges came along, African cryptocurrency traders used Telegram to find willing partners to trade with. For a trader called George (not his real name), it was a disastrous move; his Telegram group lost 50% of its capital after their administrator made off with much of the kitty. They had made the mistake of placing their trust in the documentation he provided.
"Most Telegram P2P groups are scams and are extremely risky for crypto transactions," said George. But the experience didn't put him off trading. He looked into various platforms—putting his security needs first—and settled on Binance P2P, which is administered by the world's leading crypto exchange by volume. Now, through placing some 300 daily trades, he claims to make over $200 a day.
Cryptocurrency adoption is booming in Africa, according to the 2021 Geography of Cryptocurrency Report, by blockchain analysis firm Chainalysis. The report, published in full in October, suggests that between July 2020 and June 2021, Africa's cryptocurrency market grew by 1,200%. But continued adoption depends on education and reassuring users that their funds are safe, says Binance Africa Director Emmanuel Babalola.
Building P2P products that users can trust
"When we started out in P2P a few years ago, we looked at what the major pain points were in doing P2P as a form of buying crypto or selling crypto. And we identified a bunch of things, one of which is safety," Babalola told Decrypt.
Accordingly, Binance focused on ensuring that its P2P offering was "a product that users can trust," and one that would prioritize "user protection, education, and security."
P2P platforms are attractive to users as they are free to use and are non-custodial; customers trade cash for cryptocurrency amongst themselves without the involvement of an intermediary. The funds are held in escrow accounts by the platform until payment clears, which can be through bank transfer, mobile payments, or a gift card.
New to P2P?
Learn more on what is P2P Trading and How a Local Bitcoin Exchange Work?

Read https://t.co/WZjLWW5NTK

— Binance Africa (@BinanceAfrica) April 6, 2021
Binance P2P offers a huge number of payment methods (over 300) and supports 70 fiat currencies in a bid to attract customers. It boasts round-the-clock customer service, as well as rapid security updates, and strict verification services for merchants. (Users access this feature by selecting "Verified Merchants Only," during a transaction). Funds can also be sent to crypto exchanges for more trading options.
In Africa, P2P is used not only as an on-ramp for cryptocurrency, and trading; it's useful for remittances, buying investment assets, and for commercial transactions too.
Smartphone sellers in Nigeria's biggest commercial city Lagos pay Chinese suppliers in Bitcoin, neatly side-stepping bank limitations on foreign currency transfers. Families use cryptocurrencies to send funds from Tanzania to Kenya, avoiding some of the highest remittance costs on the continent. And throughout Africa, people have been turning to Bitcoin or stablecoins to protect their savings from unstable economic policies in uncertain times.
Chainalyisis highlights P2P as a key driver of crypto adoption on the continent, and ranks Kenya, Nigeria, South Africa, and Tanzania 5th, 7th, and 8th respectively in its Global Crypto Adoption Index. The researchers considered that small but numerous transactions and the use of P2P platforms in these countries were good indicators of grassroots adoption.
The tools underpinning crypto adoption in Africa
The popularity of mobile payments, spurred by Kenya's M-Pesa, has paved the way for the adoption of cryptocurrencies in Africa. The digital currency allowed millions of Africans to make deposits, transfers, and payments without a bank account. But there are other drivers and tools which have encouraged adoption too.
"Africa has always been a P2P-driven market."
"Africa has always been a P2P-driven market," said Babalola. Binance is now set on opening up P2P services in French-speaking Africa, a growing region for crypto and blockchain adoption. In fact, the West African state of Togo (population: 8 million) is one of the top 20 countries leading in decentralized finance (DeFi) globally, according to the 2021 Chainalysis DeFi Adoption Index. Binance Smart Chain (BSC) is the most popular platform for DeFi in the country, said Babalola.
Meanwhile, Binance Masterclasses, a free educational service, with courses designed to fill a void in the market for free, quality content, has also launched in French-African regions. Masterclasses have attracted over 400,000 Africans to date.
"DeFi, P2P, and a bunch of other things are just tools that we're using to spread and push for crypto awareness and crypto adoption across these regions," said Babalola.
DeFi, an expanding landscape of Lego-like tools to enable lending, margin trading, and hefty leverage, has seen unprecedented growth; speaking at the 2020 Africa Fintech Summit, Twitter founder Jack Dorsey lauded its potential to "reinvent a bunch of financial services and financial systems."
In Africa, platforms like Xend Finance, built on Binance Smart Chain, are bringing DeFi services to credit unions and co-ops. "Binance came on board because they saw value in what we are building," Xend Finance CEO Ugochukwu Aronu told Decrypt. "They have seen the impact it will create in the crypto and non-crypto world."
As an emerging sector built on bleeding-edge technology, DeFi presents a challenge to regulators, who must walk the tightrope of protecting users while not limiting DeFi's potential to revolutionize finance.
For Babalola, that means ensuring that Binance's P2P offering is fully compliant and focuses on user safety. "We don't know what the future holds in terms of how different governments will view crypto, but on our own side, we are just ensuring that as much as possible, there's user protection in place," he said.
1 October 2021 08:01