New Digital Fashion DAO Rules Dolce & Gabbana's $5.7M NFT Sale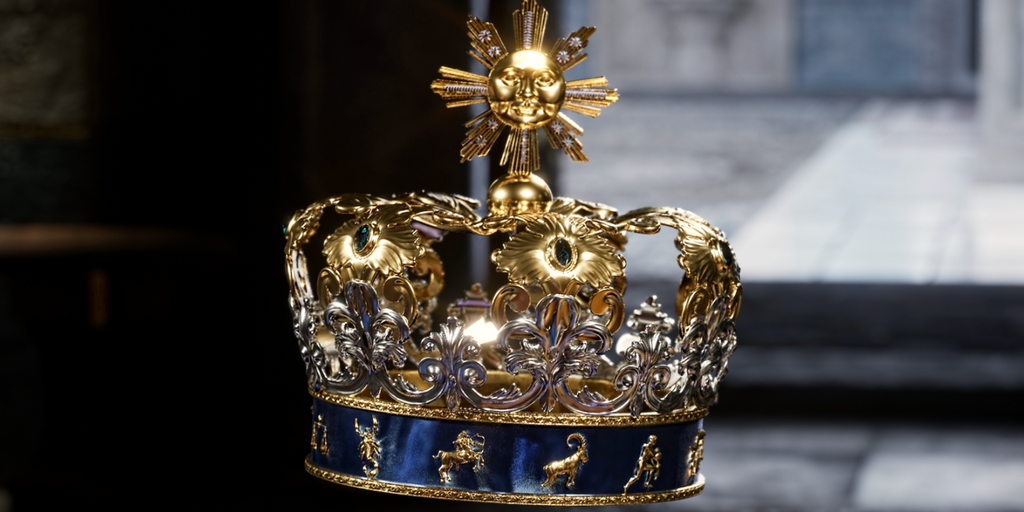 Luxury fashion has arrived in the metaverse, and there's already a new, super-connected, digital fashion DAO—called Red DAO—dominating the space.
Italian fashion brand Dolce & Gabbana completed its first-ever NFT collectibles auction today via the UNXD marketplace, called Collezione Genesi, and the offering pulled in more than 1,885 ETH—nearly $5.7 million worth, as of this writing.
Dolce & Gabbana's first NFT collection wasn't entirely digital: some items afforded the high bidder a physical piece of apparel or jewelry alongside the digital version. An NFT is effectively a receipt for a rare digital item, as verified by a blockchain platform, in this case Ethereum.
A DAO is born
The top-dollar sale and two others went to Red DAO, a new decentralized autonomous organization (DAO) focused on amassing valuable digital apparel. The recently launched collective is an offshoot of Flamingo DAO, a highly capitalized DAO that is one of the major investors in NFT collectibles. Red itself already has some $7.5 million in its treasury, based on wallet data listed on its website.
"Digital fashion on the blockchain is a massive emerging opportunity in the ecosystem," Megan Kaspar, who is a member of Red DAO as well as managing director of crypto investment firm Magnetic, told Decrypt. "Flamingo's deep insight brought about the incubation of Red DAO, which focuses on fashion NFTs."
Kaspar confirmed that the collective won the auction for The Doge Crown, a jeweled crown with a physical version included in the purchase, for 423.5 ETH, or $1.27 million. Additionally, the DAO won auctions for two purely digital "impossible" jackets, bringing its total spending to nearly $1.9 million for this fashion drop. Kaspar described the three items as the DAO's "inaugural investments."
The NFT items include a digital recreation of the apparel in a metaverse game world of the buyer's choosing, redeemable within two years of purchase. Red DAO's investment suggests potentially significant interest in acquiring digital luxury fashion, which could prove to be valuable status symbols as the online metaverse takes shape in the coming years.
UNXD and @DolceGabbana are proud to announce that The Doge Crown from the Collezione Genesi NFT collection sold for 423.5 ETH, or $1.275 million. In total, the collection sold for 1,885.719 ETH, or $5.65 million. Historic. Much more to come. https://t.co/anWLJ309Qs pic.twitter.com/gZ8CA0Wtym

— UNXD (@UNXD_NFT) September 30, 2021
Digital fashion comes to the metaverse
"Metaverse wearable digital fashion NFTs ushers [in] an entirely new use case for NFTs, some of which are tied to physical items," Kaspar said. "This vertical will be one of the largest categories in Web 3.0. Items can be worn live in the metaverse, displayed publicly and globally with instant ownership verification. Fashion is a part of a person's physical identity, and naturally a part of their digital identity."
According to its website, joining Red DAO requires an initial investment of at least 50 ETH, or just over $150,000 worth as of this writing, to purchase 100,000 DAO units. The organization will allow up to 40 initial members, and its website lists the wallet addresses and investments of 33 current members.
Elsewhere in the auction, another high-dollar physical/digital item was The Glass Suit, a men's suit described as a "spectacular piece of wearable, sculptural art, which sold for 351 ETH ($1.047 million).
The Glass Suit was won by Boson Protocol, a blockchain protocol focused on decentralized infrastructure. Boson Protocol will feature the NFT as part of its Boson Portal "metaverse commerce experience" that will launch in the Ethereum-based Decentraland game.
Noted NFT collector Pranksy was also a big winner in the offering, winning three of the auctions including an impossible crown and jacket. Each Dolce & Gabbana NFT sold comes with real-world experiential perks, as well, such as access to fashion shows and a tour of the brand's headquarters in Milan, Italy.
1 October 2021 00:19