Institutions Say They Want DeFi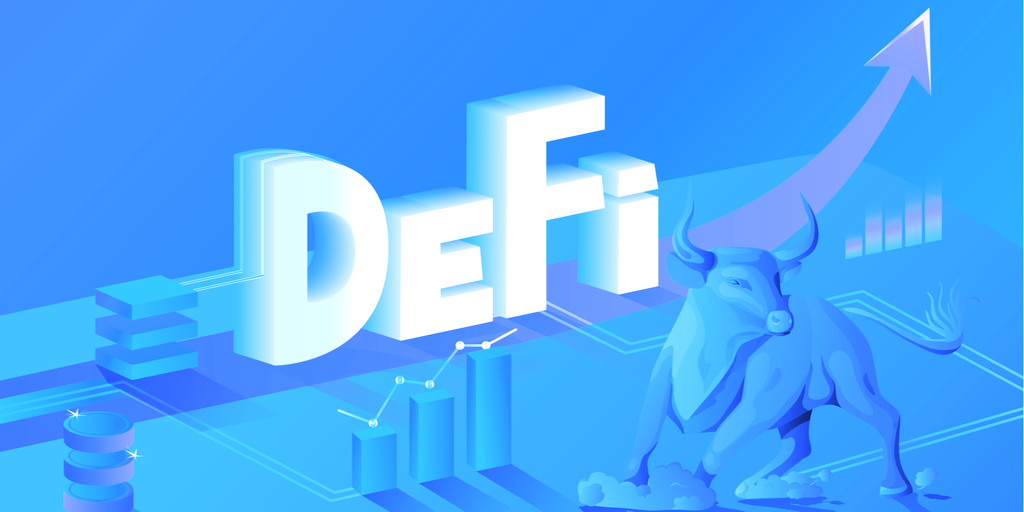 If you were in crypto in 2017, then you're no doubt familiar with the "institutions are coming!" rallying cry that was shouted ad nauseum at every conference that year.
On Twitter, crypto celebs dropped alpha that they were "in talks" or had "sources" telling them that institutional money was flowing big time into Bitcoin and Ethereum. This went on and on.
But it wasn't until MicroStrategy last year began allocating jaw-dropping amounts of money into Bitcoin that things changed. Then Tesla joined in. Then rumors began circulating that Apple, Amazon, and Microsoft were also about to make the plunge. (They haven't… yet.)
Now, no matter your threshold for "institutional adoption" of crypto, I think it's safe to say that it's likely been crossed at this point. From public companies to hedge funds to small investment shops (these are the groups generally included in the umbrella of "institutions"), if a big name entity hasn't outright invested, odds are it has at least commented on the asset class or said it's "watching it closely." 
But what about DeFi?
Bank of America, arguably one of the most conservative financial institutions in the world, released a recent report that said "the digital asset sector [is] too large to ignore." It even said that the "ecosystem is so much more" than Bitcoin, waxing poetic on all things DeFi and NFTs. 
There are other examples that go beyond just enthusiasm in a research report. 
On September 30, Société Générale's digital asset group, called FORGE, appeared on Maker's governance forum. "We submit to you, on behalf of European investment firm Societe Generale-Forge, this MIP6 application for discussion and approval of Security Tokens refinancing," it wrote. 
In the proposal, the group outlines its "first experiment at the crossroads between regulated and open source initiatives." The experiment involves tokenizing a covered bond, which are securitized debts issued by a bank, in this case Société Générale. I should also add, for context, that Société Générale is France's third-largest investment bank with $1.78 trillion in assets under management. 
FORGE has called these tokenized bonds "OFH" and explained that the bonds are "under French law" and "backed by home loans." 
After tokenizing the bonds into OFH, FORGE would then borrow DAI against those tokens and swap them for USD (or whatever they wanted). Based on a rather intricate diagram included with the proposal, the group would use the experiment to run the entire gambit from home loan to tokens, to DAI creation and dollar-swapping, all the way back to home loans. It would appear that it's just testing the DeFi piping. 
The reason the bank wrote to Maker is because it's essentially asking this community if they would accept loans on real French homes as healthy collateral, which, if you haven't gathered by now, is pretty nutty. 
Commentary from the community was equally enthusiastic. 
Julien Bouteloup, a member of the Curve Finance team and several other DeFi projects, wrote, "Amazing! Very clear and elaborated proposal. Security Tokens refinancing by SocGen using MakerDAO… we are living a real hinge of history!"
Another example of institutions coming to DeFi revolves around some key changes to MetaMask Institutional, a derivative of the popular Ethereum wallet but with more controls and security. MetaMask is also one of the key gateways for all things DeFi. (MetaMask was developed at ConsenSys, which also funds the editorially independent Decrypt.)
MetaMask Institutional announced a partnership on October 5 with three heavy-weight crypto custodians: BitGo, Qredo, and Cactus Custody. 
Custodianship, understood as the entity that can move the crypto attached to a specific address, is central to the industry's ethos. It's why we have slogans like "not your keys, not your coins," but also why there are stories of people losing hundreds of millions of dollars because they can't remember their seed phrase. 
And it's the latter issue that institutions would rate as a very high risk. 
If a large bank can't, for instance, remember the seed phrase attached to the yield-accruing DeFi tokens that you're invested in, that's a big problem. Further, if they couldn't remember this seed phrase and weren't insured for this kind of event, that's an even bigger problem. 
That's why crypto custodians like BitGo are so attractive, if not essential, for legacy finance looking to dip their toes in crypto. They offer at least some insurance coverage in case of the worst. 
Concluding, institutional interest in DeFi is a bit murky simply because it's going to look a lot different than making a lump sum investment in a blue-chip token. Instead, smaller "innovation hubs" at these larger companies will participate in governance conversations and poke around to see what gives (and what doesn't). 
All of this investigating will also be done with relatively small sums of money, too.
That's because no matter the size, it doesn't look good for anyone if a JPMorgan intern were to call you and say, "So, we tokenized your house, borrowed DAI against it. But when we were farming that DAI for interest, the project got hacked. You have three months to vacate your house."
That's pretty unlikely, but imagine pitching any of this to someone who used to work at Lehman Brothers.
DeFi Friday is Decrypt's Friday email newsletter, led each week by this essay. Subscribers to the email get to read the essay first, before it goes on our site. Subscribe here.
9 October 2021 09:44