NFT Marketplace OpenSea Confirms Executive Profited From Insider Info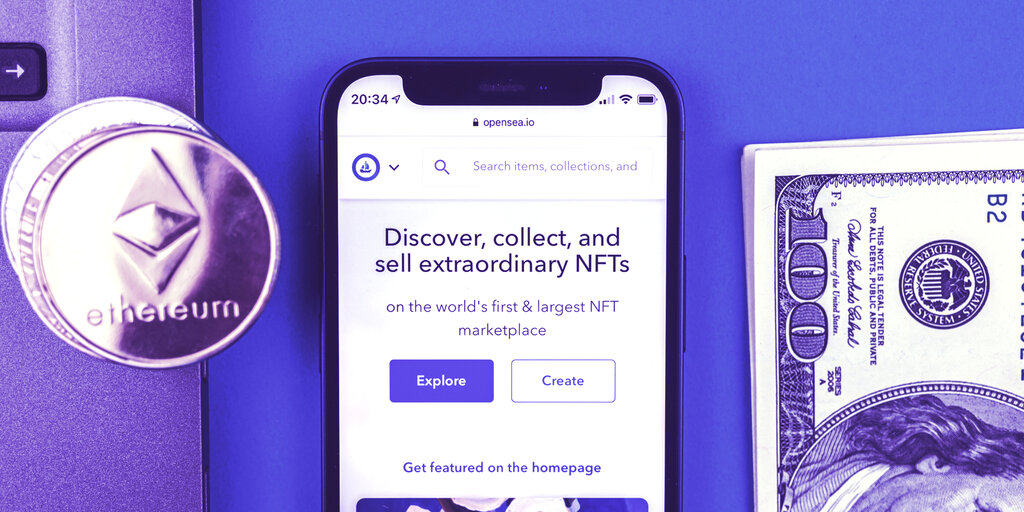 OpenSea, the leading secondary marketplace for NFT collectibles and valued at over $1.5 billion, confirmed today that one of its executives used privileged information to profit from the sale of NFTs that were featured on its front page—a form of insider trading, in effect.
"Yesterday we learned that one of our employees purchased items that they knew were set to display on our front page before they appeared there publicly," the company wrote in a statement. "This is incredibly disappointing. We want to be clear that this behavior does not represent our values as a team."
Although OpenSea did not name the employee, the announcement comes following accusations on Twitter that Nate Chastain, the company's head of product, used his position to purchase NFTs from lesser-known collections right before they were spotlighted on the marketplace's main landing page.
According to information compiled by Twitter users Zuwu and ricefarmer.eth, and corroborated by others, Chastain's main Ethereum wallet—which is linked to the CryptoPunk NFT that he uses as his Twitter avatar—is linked to other so-called "burner" wallets. These wallets were used to purchase numerous NFTs from projects like the Dailydust Collection and Lurk Loves You.
Hey @opensea why does it appear @natechastain has a few secret wallets that appears to buy your front page drops before they are listed, then sells them shortly after the front-page-hype spike for profits, and then tumbles them back to his main wallet with his punk on it?

— Zuwu (@ZuwuTV) September 14, 2021
In each case, the affiliated wallets purchased NFTs from multiple collections right before each was featured on OpenSea's home page. Afterwards, with demand increased and the floor price raised for each collection, those NFTs were then resold for a profit. Ultimately, the profits in Ethereum (ETH) were routed back into Chastain's main wallet.
While Ethereum and other platforms let users transact pseudonymously, blockchain networks are not anonymous. It can be possible to trace transactions between wallets and track the flow of assets between them. That's made easier when someone associates himself or herself with a wallet, whether by sharing it on social media or attaching a name or avatar. All of the aforementioned transactions can be viewed on the public blockchain.
An NFT is essentially a blockchain-backed receipt for a provably scarce digital item, such as digital artwork, video clips, and interactive video game items. The Ethereum-based OpenSea is currently the largest market for such items, racking up more than $3.4 billion worth of trading volume in August, per Dune Analytics—a more than 10x increase from July's trading activity.
Chastain had previously been accused of this type of front-running in early August, when transaction data showed that he purchased an NFT from a collection by Arya Mularama just before it was featured on OpenSea's front page. At the time, Chastain tweeted that he "just wanted to secure one of these before they all disappeared [to be honest]."
He has not yet commented publicly on the current accusations or OpenSea's statement this morning. Decrypt has reached out to Chastain for comment, and we will update this story if we hear back from him.
OpenSea is reviewing the situation before taking any "additional steps," according to its post. In the meantime, the company has instituted new policies prohibiting employees from purchasing NFTs from collections and creators while they are being featured on the site, as well as blocking the use of confidential information to purchase NFTs—on OpenSea or elsewhere.
"For a new, more open internet that empowers creators and collectors, we will need to bake in trust and transparency into all that we do," the statement reads. "We're committed to doing the right thing for our users and earning back the trust of the community we serve."
15 September 2021 15:40