Solana Sputters Back to Life Following Downtime, Network Restart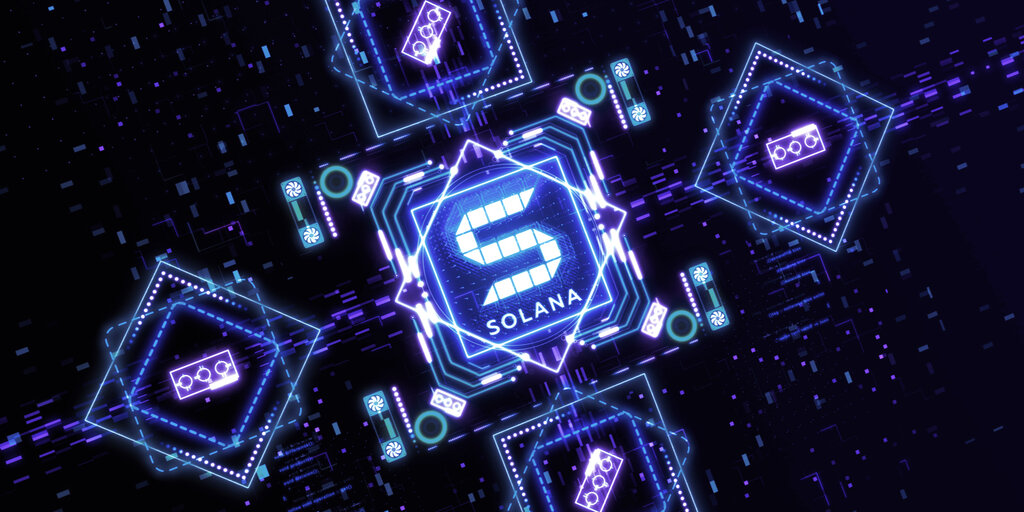 Rising blockchain network Solana hit a roadblock on Tuesday when the network shut down due to overwhelming transaction volumes. Solana was ultimately offline for nearly 18 hours before validators were able to successfully restart the decentralized network, but coming back online and resuming block production isn't as simple as flicking a switch.
"Dapps, block explorers, and supporting systems will recover over the next several hours, at which point full functionality should be restored," the official Solana Status Twitter account tweeted at 2:01am ET. Shortly before then, an administrator in the official Solana Discord server wrote, "and we're back."
It's unclear whether "full functionality" has been restored at this time. Solscan shows transactions processed less than a minute ago, as of this writing, but has displayed longer lag times over the past hour. Solana validators stopped producing blocks just before 8am ET on Tuesday, and the network was unable to process transactions until the network was restarted.
Solana Foundation representatives did not immediately respond to Decrypt's request for further information about the network restart process.
In a statement yesterday, the Solana Foundation attributed the network outage to a flood of transactions that overwhelmed the network, and said that engineers could not stabilize the network in time.
The Solana validator community successfully completed a restart of Mainnet Beta after an upgrade to 1.6.25. Dapps, block explorers, and supporting systems will recover over the next several hours, at which point full functionality should be restored.

— Solana Status (@SolanaStatus) September 15, 2021
"Solana Mainnet Beta encountered a large increase in transaction load which peaked at 400,000 [transactions per second]," the statement reads. "These transactions flooded the transaction processing queue, and the lack of prioritization of network-critical messaging caused the network to start forking. This forking led to excessive memory consumption, causing some nodes to go offline."
Solana Labs CEO Anatoly Yakavenko tweeted yesterday that the transactions were sent to Raydium, a leading decentralized finance protocol on Solana. Raydium was about to begin an IDO, or initial decentralized exchange offering, a type of token sale that is comparable to an initial coin offering (ICO). In this case, however, it takes place on a decentralized platform rather than a centralized exchange.
The IDO in question was for Grape Protocol, a popular toolset for developers of DeFi apps, such as peer-to-peer trading and lending platforms. Yakavenko added that Solana engineers had already started addressing the issues prior to yesterday's outage, but that the planned software update had not yet been released.
The price of Solana's native SOL cryptocurrency dropped during the outage, falling from a high yesterday of $169 to a low of just above $145, per data from CoinGecko.
However, it has rebounded as the network has restored functionality, with the price currently sitting at about $163. SOL has seen a surge in value in recent weeks, rising from a price of around $35 at the start of August to an all-time high above $213 just last week.
15 September 2021 17:15