PleasrDAO's Fractionalized DOG NFT Now Worth $336 Million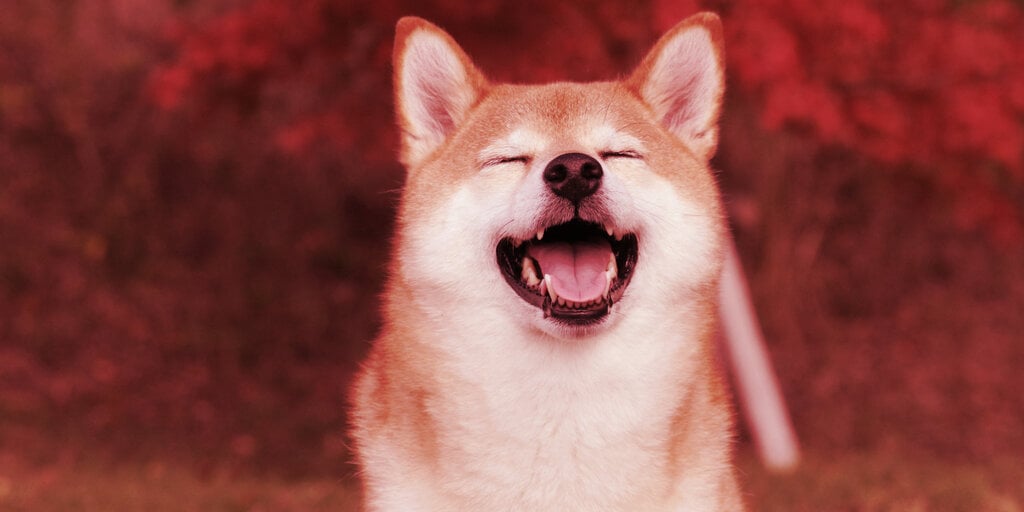 Earlier this week, the internet's Mona Lisa was distributed to the people. PleasrDAO, an investment and art acquisition collective, fractionalized the NFT minted of the original Doge meme and sold it on fractional.art.
Fractionalization involves cutting an asset into tiny pieces. Fractionalizing an NFT turns a single non-fungible token into lots of fungible cryptocurrency tokens. This lets lots of people own shares in a single NFT. 
PleasrDAO bought the original Doge NFT for $4 million in June. On September 2, it fractionalized the NFT into 16,969,696,969 fungible DOG tokens.
The entire NFT is now worth $336 million, with individual tokens selling at $0.019. The fractionalized NFT has a circulating supply of $82 million; 55% of the tokens are held by the original buyer, PleasrDAO, while the rest are yet to be purchased on SushiSwap and Uniswap. 
The NFT's fully-diluted market cap is up from $330m on September 2nd but down from its peak of $550m on September 3.
Since its release, DOG investors and PleasrDAO members have created three spinoffs to keep the fire of the project aflame.
The first was Dog Park, a Discord server organized by members of PleasrDAO that only DOG owners can enter.
The second, released on September 3rd, was Doggos, an NFT project for DOG holders. Made by PleasrDAO member Matt Condon, Doggos is a spin-off of Dom Hofmann's Loot project, an NFT series of 8,000 randomly generated treasure sheets for an as-yet created RPG game.
say hello to Doggos (for $DOG Owners), a delightful @lootproject extension from @1ofthemanymatts that lets u adopt a doggo for just gas if u have any $DOG in ur wallet

6969 total, one-per-address

contract: https://t.co/NNjvhHicde

u can get $DOG here: https://t.co/cXZ5XbZDNP

— Dame.eth (@jacksondame) September 3, 2021
Doggos can be claimed by anyone with a wallet containing DOG. Their only price is the gas needed to mint them. (To do so, click here, connect your wallet and hit "adopt"). The current floor price for Doggos is very low, coming in at 0.04 ETH though rocketing up to 777 ETH for the top listing. No takers yet.
Last comes PleasrDAO's own NFT: the DOG OG Member poap NFT, available only for those who bought DOG on Miso, SushiSwap's NFT exchange. Poaps are NFTs minted on the low cost and energy-efficient xDai sidechain. They showcase attendance at events.
With Doge being such a pivotal force of internet culture, the future of DOG's value will act as a case study for fractionalizing NFTs of things that people hold dear, and answering the question: what does it mean to own a DOG?
6 September 2021 19:01