Solana Hits All-Time High as Coin Rises 14% in 24H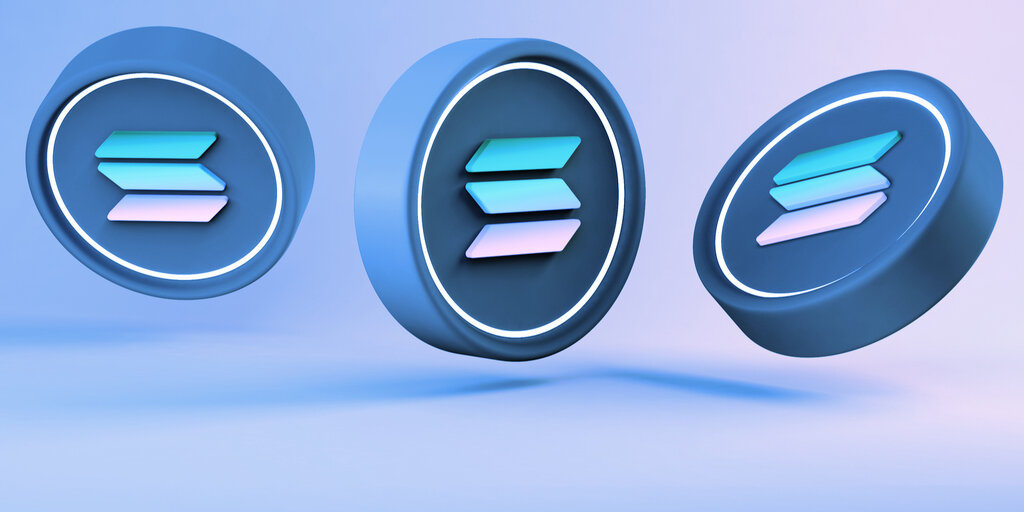 Solana (SOL) has hit yet another all-time high.
The price of the cryptocurrency is now $157. The 24-hour increase of 14.71% makes the coin the seventh-largest cryptocurrency with a market cap of $45.8 billion.
The remarkable rise is a 70,632% increase compared to a year and a half ago when Solana had just launched and the market hadn't yet appreciated its worth.
Solana, developed by former Qualcomm employees, promises a raft of innovations that lower transaction times, increase capacity and decrease costs to a fraction of a penny per transaction.
Chief among these is proof-of-history, a novel consensus algorithm that verifies transactions by using a cryptographic clock to logically deduce whether someone is able to fund it.
Solana's rise comes at a time when the market is desperate for a smart contract-enabled blockchain that offers high throughputs at a low cost. Ethereum, its main competitor, is fit to burst; a hotly-awaited upgrade is taking a long time and transactions can cost hundreds of dollars.
Solana's latest all-time high coincides with the launch of an NFT marketplace on FTX that lets people trade the NFTs across Solana and Ethereum. The marketplace grabbed headlines today after customers spammed submissions of NFT fish. FTX has since introduced a fee for NFT submissions.
Although people can't yet withdraw the NFTs minted on FTX's new marketplace, the premise of minting NFTs for trivial amounts of money (compared to the ~$80 it costs to mint an NFT on Ethereum) on a major exchange that supports the Solana ecosystem could have turned new investors onto the cryptocurrency.
The rest of the market has supported Solana's rise today. Bitcoin increased to $51,908 hours before El Salvador adopts it as its national currency, and Ethereum is flirting with $4,000 as the non-fungible market continues to grow.
The views and opinions expressed by the author are for informational purposes only and do not constitute financial, investment, or other advice.
6 September 2021 17:17