Robinhood Rival Public Adds Crypto Including Bitcoin, Ethereum, Dogecoin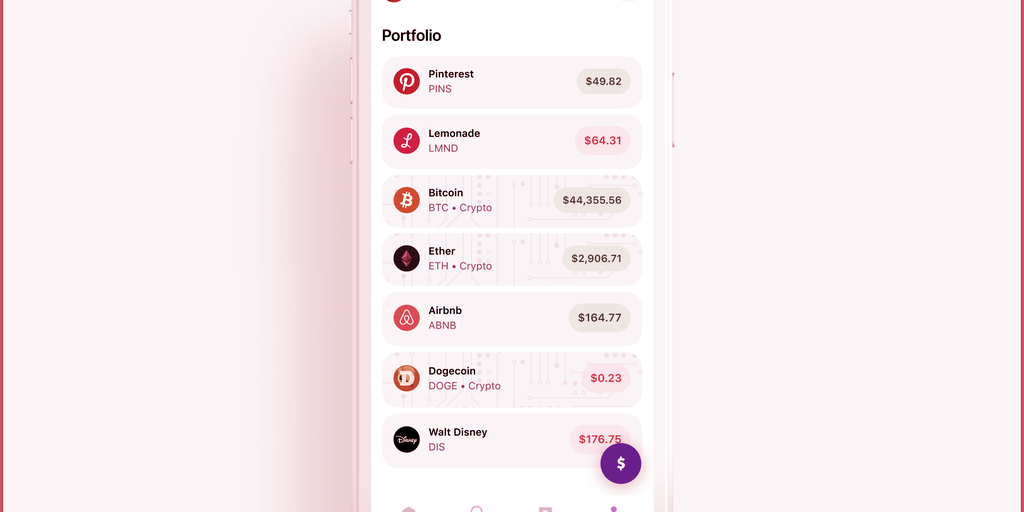 Stock-trading app Public announced on Thursday that it will add crypto buying and selling in the coming weeks, joining the likes of Square, Robinhood, and a growing number of other financial apps that are doing the same.
Public, which has raised over $300 million, launched in 2019 with the aim of competing with Robinhood in attracting young and first-time investors. Like Robinhood, it offers no-commission trading and a mobile-first design, but also includes a prominent social media element that encourages users to share what stocks they buy and sell. It previously only supported U.S. stocks and ETFs.
In announcing its crypto plans, Public says it will initially offer 10 digital currencies: Bitcoin, Bitcoin Cash, Ethereum, Ethereum Classic, Litecoin, Dash, Stellar, Cardano, Zcash, and Dogecoin.
For now, Public users will only be able to buy, sell, or hold crypto. In the future, the company says it may offer more features through a wallet—something that pure-play crypto companies like Coinbase have always offered, and which Robinhoo recently unveiled.
"We are focused on the investing use case and potential for crypto and its potential to be part of a healthy, diversified, long-term portfolio," said Public COO Stephen Sikes in a statement.
Public will rely on a company called Apex Crypto to manage the back-end operations of its new digital currency operation.
Public makes the crypto plunge
It's unclear for now what impact Public's newest foray will have on the broader crypto market. Robinhood's entry into crypto has helped to boost the market by attracting many first-time buyers, especially fans of Dogecoin, but Public's user base is much smaller—consisting of 1 million customers as of February.
Public's tactic of encouraging users to share their trades with others, first popularized by Europe-based eToro, could make it a destination for various crypto tribes. But the limited scope of its crypto offering could make it harder for the company to challenge more established players in the crypto space.
"For years, the stock market was a complex and intimidating environment — and for many investors, crypto is an even more complex and intimidating concept to navigate," said Public's director or product, MaryAlexa Divver, who added the app's community-based design and education tools would make crypto more approachable.
7 October 2021 12:38