SEC Chair Gary Gensler Wants To Regulate DeFi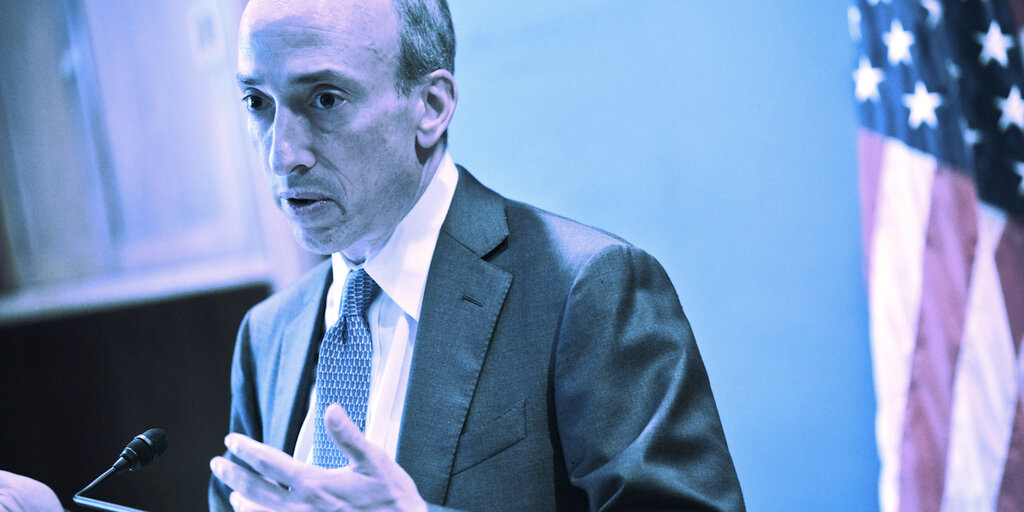 Securities and Exchange Commission chair Gary Gensler has taken aim at decentralized finance (DeFi) projects, arguing that they could fall under the purview of regulators. He also suggested the term DeFi itself isn't necessarily accurate, calling it "a bit of a misnomer." 
"These platforms facilitate something that might be decentralized in some aspects but highly centralized in other aspects," Gensler said in an interview with the Wall Street Journal yesterday. 
Gensler also pointed to individuals involved in the decentralized finance space as "promoters" and "sponsors." "There's still a core group of folks that are not only writing the software, like the open source software, but they often have governance and fees," Gensler added, noting that, "There's some incentive structure for those promoters and sponsors in the middle of this."
This is not the first time Gensler has called for tougher regulation on DeFi.
Gary Gensler and DeFi
The SEC chair has previously suggested that the decentralized finance space could be in the business of selling unregistered securities. 
At an address at the Aspen Security Forum earlier this month, Gensler said that thousands of cryptocurrencies or "tokens" are operating as unregistered securities. "Decentralized finance platforms not only can implicate securities laws—some platforms also can implicate the commodities laws and the banking laws," he said. 
For what it's worth, Gensler didn't stop at decentralized finance. He has previously joined Senators such as Elizabeth Warren (D-MA) in calling for more robust consumer protections within the crypto industry as a whole. 
"We're an investment protection agency and right now this asset class, Bitcoin and the hundreds of other coins that investors are trading at, is a speculative asset class," Gensler said during an interview with CNBC earlier this month. 
"What we want to do is provide some of the basic protections against fraud and manipulation," he added. 
DeFi's recent woes
Gensler's comments come either side of a rough period for DeFi. 
Earlier this month, the interoperability protocol Poly Network suffered a $600.3 million hack—by far the biggest hack the crypto industry has ever seen. The funds were subsequently returned by the hacker, who was offered a job by Poly Network.
Prior to the hack, blockchain forensics firm CipherTrace published a report that found DeFi related hacks were up by 270% in 2021 alone. 
These findings, amid the historic Poly Network hack, prompted some crypto observers to speculate as to whether potential newcomers could be put off by the DeFi industry. 
"The Poly Network hack showed again the risks involved in DeFi and likely makes people think a second time before using DeFi products," Ingo Fiedler, co-founder of the Blockchain Research Lab, told Decrypt at the time.
19 August 2021 11:49